Floor Water Damage Repair Service in Little Rock, Conway & Benton, AR
Another name of water is life. We can not even think of a day without water. But no one wants unexpected water damage on the floor. Water may come on your floor after heavy rain. In winter, water pipes often burst because of the frozen water. These situations may create floor water damage on your property.
The water on the floor must be removed quickly to avoid any structural damage. But if there is water damage on your floor, there are always chances for mold growth. That may cause health issues for you and your family. The experts from Chenal Restoration can bring back your property to its pre-damaged condition.
If you are living in Mayflower, England, Conway, Hot Springs, and other cities we serve in Arkansas, call us at 866-971-5098 to get floor water damage repair service. You can also contact us to learn more about our water damage restoration services.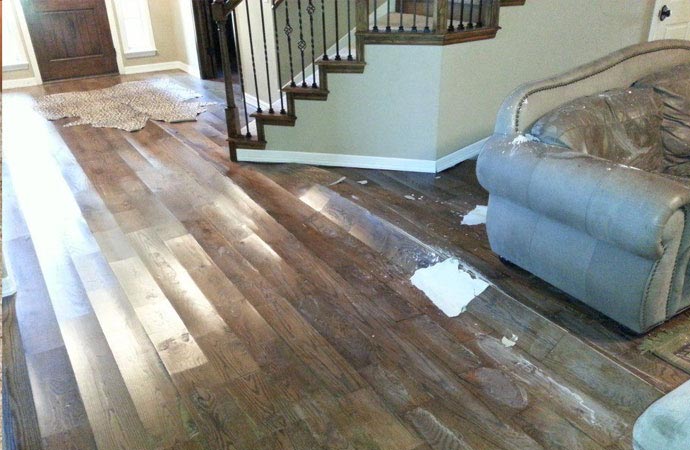 Sings of Floor Water Damage
There are many signs of floor water damage. If you notice any of the following signs on your floor, call our professionals as soon as possible for water damage restoration service.
Dark or Wet Spots
Cracking, Bubbling, or Flaking
Pooling Water or Puddles
Damp, Musty, or Moldy Smell
If you ignore the presence of these signs for a long time, there will be severe damage on your floor. It will also cost you more time and money. It may cause health issues also.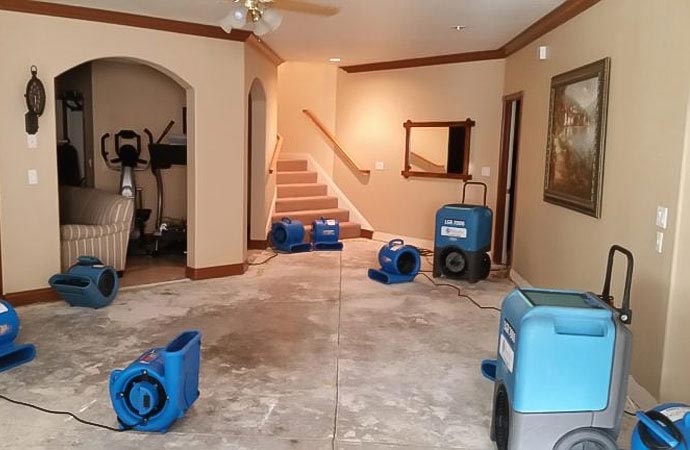 Why Choose Chenal Restoration?
The followings are some of the reasons you can trust us for the best service.
24/7/365 service
Quick response time
Work for customer satisfaction
Trained and certified professionals
Fully insured, licensed, and registered to do business in Arkansas
Equipped with up-to-date technologies
Rely on Us for Floor Water Damage Restoration Service
If you find signs of water damage on your floor, don't waste time taking the service of Chenal Restoration professionals. Call us at 866-971-5098 to get our floor water damage restoration service. You can also contact us online to learn more about our restoration services.