Floor Water Damage Repair in Little Rock & Benton, AR
When water from a storm, leak or overflow flood your home, the first thing you must do once the disaster has passed is water extraction. Depending on the severity, this usually means mopping out the excess and fan-drying the remaining soggy surfaces. Often, these methods might be able to save your flooded floors from the negative effects of water damage, but not always.
If you reside in Austin, Bauxite, Cabot, England or anywhere throughout our AR service area don't let your floor water damage linger. Call 866-971-5098 for an appointment and let us get to work on your floor water damage repair. To learn more about Chenal Restoration services, contact us online, and rely on us for prompt emergency response and assistance with your insurance claim.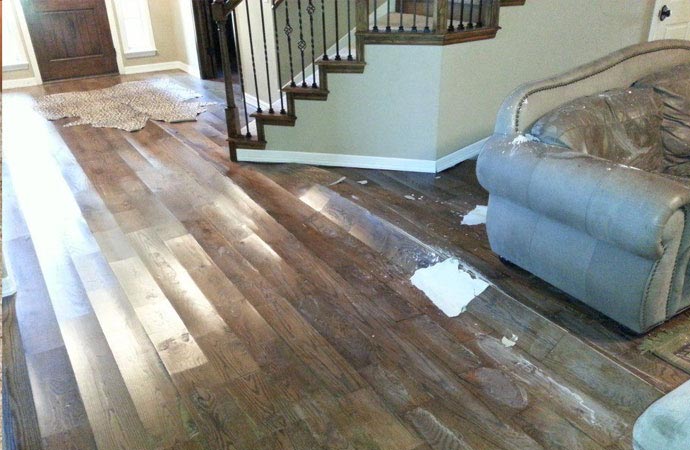 Floor Water Damage Issues For Chenal
Signs of floor water damage are why you need the professionals at Chenal Restoration to the rescue. These issues, which you should never ignore or let go unattended, include:
Dark or wet spots
Cracking, bubbling, or flaking
Pooling water or puddles
Damp, musty, or moldy smell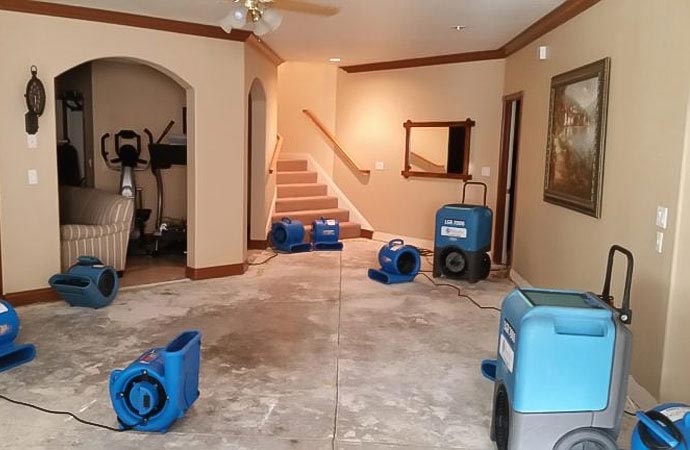 Why Chenal For Floor Water Damage?
Reasons to trust Chenal Restoration professionals for superior floor water damage repair:
24/7/365 service
Quick response time
Customer satisfaction our top priority
Trained and certified professionals
Fully insured, licensed, and registered to operate in AR
Modern, advanced equipment and technology
Choose Chenal For Floor Water Damage Repair in Little Rock
At Chenal Restoration, we have been cleaning and drying flooded floors, carpets and basements for many years. We understand the headaches water can cause, and how it can severely damage your property and health. Our professional technicians have the right equipment to thoroughly dry floors and perform floor water damage repair to your complete satisfaction.
We are ready 24/7 in Little Rock, North Little Rock, Benton, Conway and across AR with our skilled response team. Additional services include smoke odor removal, duct system smoke removal, smoke and soot restoration, insulation replacement and many more. Call 866-971-5098 for a service appointment and inspection.