Water Damage Categorization in Little Rock, AR
Natural calamities are always unexpected, and one can't usually predict when they might strike. After a devastating storm, it's normal for a place to get flooded. When this happens, you should call a good restoration company to get you out of this mess. Because a good restoration company would first determine the extent of the damage before restoration work, and for that, they would inspect, classify and categorize water damage.
Here at Chenal Restoration, we will choose the appropriate method for your water damage restoration work depending on the categorization of the water damage. Because proper water damage categorization experts can choose the suitable method for restoration work, if this is not done correctly, you might have to face many issues like mold later on. So if you live in Little Rock, Hot Springs, Conway, Benton, and other surrounding areas, call us at 866-971-5098 or online to book our services and know more. 
Categorization of Water Damage by Chenal Restoration
Category 1: Water originates from clean water sources and doesn't have risks like dermal, ingestion, etc. Though the severity is low and will not cause illness, it will quickly deteriorate to degree 2.
Category 2: In this category, the water causing the harm is mildly polluted, and humans are at risk of becoming ill as a result of unsafe levels of bacteria, viruses, mold, and other contaminants. Overflowing washing machines, dishwashers, toilet bowl overflow, etc., are the most common causes of Category 2 damage.
Category 3: This is the most dangerous level as water is grossly contaminated. Category 3 water, sometimes known as "black water," is contaminated with human waste, organic debris, heavy metals, poisonous chemicals, and other impurities. This is frequently caused by flooding outside or a sewage backlog.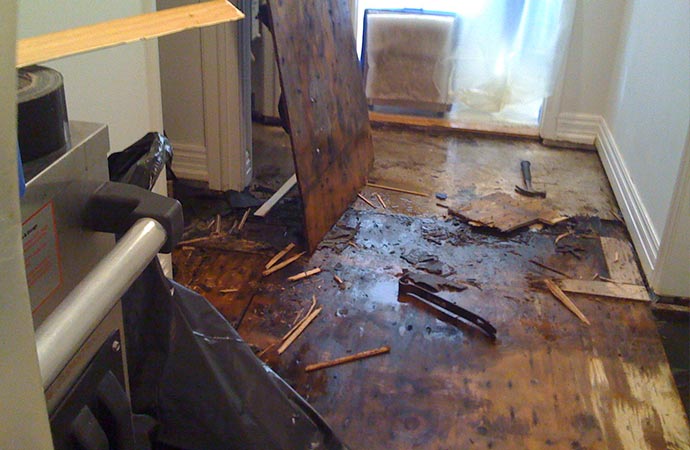 Why Choose Us?
There are plenty of reasons to choose us. We are one of the best restoration companies to depend on in the time of any crisis. Following are the reasons to choose us:
Fully insured, licensed, and registered to operate in AR
Modern, advanced equipment and technology
24/7/365 service
Quick response time
Customer satisfaction is our top priority
Trained and certified professionals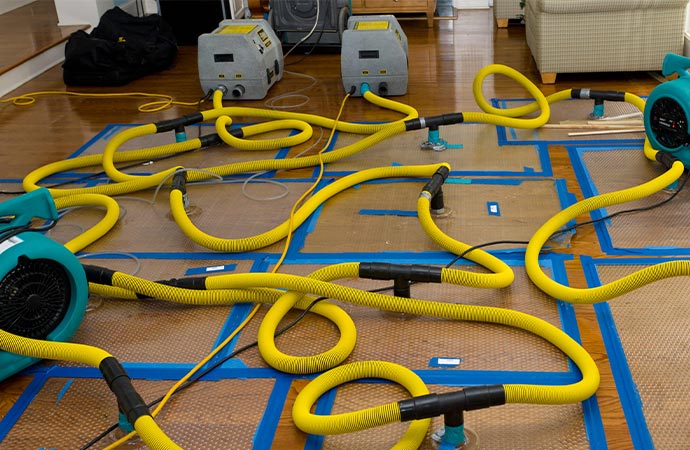 Chenal Restoration provides solutions for any type of unsafe water that is causing damage to your property. We've been delivering the best water classification services as part of our water damage restoration services for years. In addition, our IICRC-certified personnel provides residential and business customers with services like content drying, water extraction, roof damage from storms, and more. Call us at 866-971-5098 for more information, or click here to arrange a restoration service now!