Mold Testing in Little Rock, Conway & Benton
Molds are fungi that grow on moist and damp surfaces. Mold spores travel through the air and stick to organic materials, where they root into the surface and start breaking it down.
The presence of mold significantly decreases the air quality of your home and can cause health problems within your family. The first sign usually is a moldy smell in your house, which can cause allergic reactions in humans like a runny nose, dizziness, respiratory problems, and skin irritation. For years, Chenal Restoration has been affiliated with industry-leading mold testing companies in Little Rock, Benton, Bauxite, Roland, and Conway.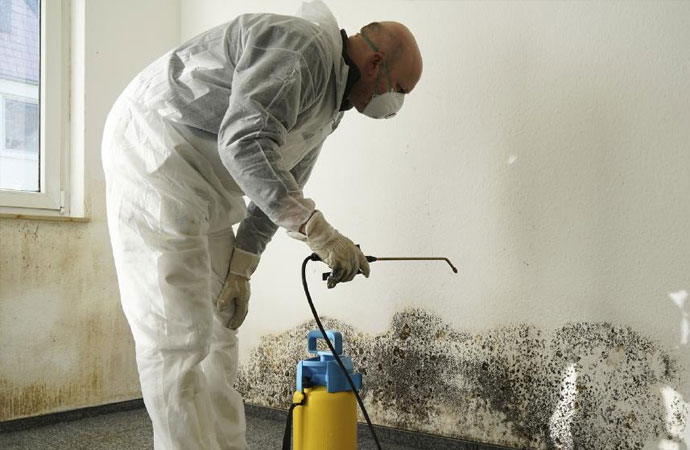 The Chenal Action Against Mold
Chenal Restoration is a professional mold remediation company capable of permanently removing mold using special chemicals and dehumidifiers. Commonly, molds come in a few different shades: Green, Blue, White, and Black, the worst kind. Another trouble with molds is how fast molds grow -- very fast. Molds need immediate expert attention and we can provide you with just what you are looking for. We perform mold remediation, however, we do not test for mold.
We are associated with industry-leading mold testing companies who have the right tools and equipment to properly test for the species of mold causing problems in your building. Once identified, we follow cautious procedures and measurements accordingly to eradicate the mold once and for all. You can test for mold one more time to be sure that molds are gone for good.
Let Chenal Keep Your Household Healthy in Little Rock, AR
Do not let molds decrease the air quality of your home and cause health problems for you and your family. When you need our services, contact Chenal Restoration online or give us a call at 866-971-5098 now to get your mold tested and exterminated. We are here to help in Little Rock, Bauxite, Roland, Beebe, and nearby areas in Arkansas.