Disaster Restoration Services in Little Rock, Hot Springs, & Conway
For years, our company has been dealing with all sorts of damages caused by natural disasters. Our group of restoration experts is licensed and certified by the state of Arkansas. When you have suffered a major loss and need a certified restoration company to deal with water damage, fire damage, smoke damage, flood damage, and more, we are the company to call for customers throughout Arkansas.
When you need our services in Little Rock, Hot Springs, Conway, Benton, Mount Vernon, Cabot, and other cities throughout Arkansas then please give us a call at 866-971-5098 to immediately dispatch our disaster restoration crew.
Our Emergency Disaster Restoration Services
Complete Project Management
Water Damage Restoration
Fire Damage Restoration
Mold Remediation
Construction & Reconstruction
Contents Restoration
Air Sealing
Insulation
Energy Services
Commercial Energy Services & Energy Audits
Board Up & Roof Tarping Service
Temporary Fencing
Temporary Power & HVAC - Heating, Ventilation & AC
Smoke Damage Restoration
Smoke Odor Removal
Air Duct Cleaning & Repair
Dehumidification, Mold & Environmental Remediation
Structural Repair
Remodeling & Building Repair
New Carpet & All Types of Flooring
Document & Information Recovery
Electronics Equipment Recovery & Decontamination
Desiccant Drying
Production Facilities & Equipment
Commercial Disaster Restoration in Conway & Mt. Vernon, Arkansas
We know how valuable your commercial property is to you and when such unavoidable circumstances take place it can become a nightmare. We do everything in our reach to minimize your loss and bring back a smile in your face.
We will conduct a free inspection on your commercial premises, note down the damages that have taken place, and start working right away. Our experts will return your property to its pre-loss condition.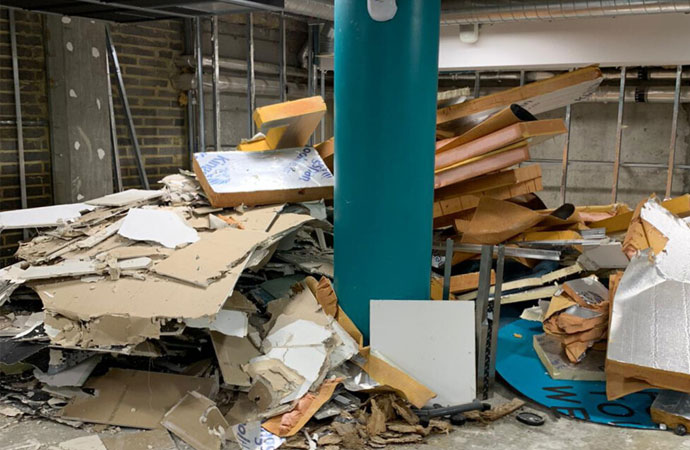 Contact Chenal for Disaster Restoration in Little Rock, Hot Springs, and Benton, AR
At Chenal Restoration, our prime goal is to recover almost all your major losses which occurred due to disaster restoration. The disaster could be due to water damage, fire damage, storm & flood damage, and many more. But guess what? Our group of courage experts who are trained and licensed for such matters is always there for you. All you have to do is contact us online or give us a call at 866-971-5098 and our friendly customer care will immediately dispatch them.