Duct System Smoke Removal Services in Little Rock, AR
Once a fire has been put out, a persistent scent of smoke is usually left behind. This residual smoke has an annoying ability to spread throughout your entire house and can even seep into your air ducts and ventilation system.
Chenal Restoration is a certified restoration company that works to effectively remove the persistent smell of smoke using advanced equipment and years of experience. Our restoration technicians clean and treat your air ducts in order to successfully remove the smoke scent from your building. We offer great smoke removal services including cleaning your ducts, HVAC system, and ventilation system to return the air quality of your house to a healthy state. We serve Mount Vernon, Little Rock, Searcy, and other cities throughout Arkansas.
Smoke is Harmful
The scent of smoke is a heavy scent and is easily soaked up by fabrics, furniture, and limestone-based items. The smoke damages the surfaces making them look old and faded. Moreover, the smell is harmful to you and your family as it easily enters our body when we breathe. Our body soaks up the smoke too and it infuses into your tissues causing various health problems including respiratory issues as being one of them.
Additionally, Are you facing smoke and soot problems? Let the professionals handle it for you. View our smoke and soot removal services.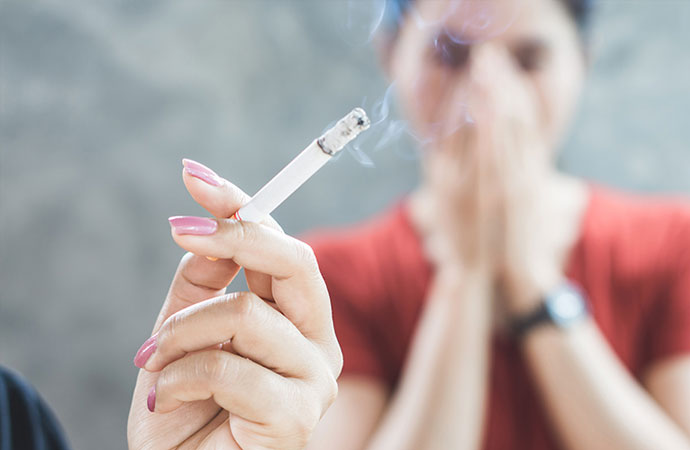 Contact Chenal Restoration for Complete Duct System Smoke Removal
We refresh the air quality inside your building with our extensive smoke removal services. Trust us for comprehensive smoke removal from all corners of your building. To do so we will:
Clean every duct in your air duct system
Clean every component in starting from the grill
Repair and seal, to avoid future air leaks
Decontaminate and sanitize your duct and ventilation system
Replace air filter, for fresh air circulation
Our service offers are available for your house as well as your business property. We serve Conway, Lonoke, Beebe, and more surrounding areas inside Arkansas. Call 866-971-5098 today to remove smoke scent permanently and fresher air quality. We will be happy to be able to lend a hand.