HVAC Discharge Line Repair in Little Rock & Benton, AR
An HVAC discharge line carries pressurized liquid refrigerant out of the compressor to the condenser in your HVAC system. Over time, the gaskets that seal the refrigerant hoses can break down and leak refrigerant. Check for issues with your discharge line, like traces of refrigerant or signs of physical damage.
For HVAC discharge line repair issues, don't hesitate to call the professionals at Chenal Restoration. Potential water damage from a damaged HVAC discharge line can lead to more problems, repairs, expense and frustration. We are here to assist, and your total satisfaction is our top priority.
If you need assistance in Mayflower, England, Conway, Benton, or other cities we serve across Arkansas, call 866-971-5098 to learn more about our water or fire damage restoration services. Contact us online to book an appointment, ask about 24/7 emergency service or free estimates.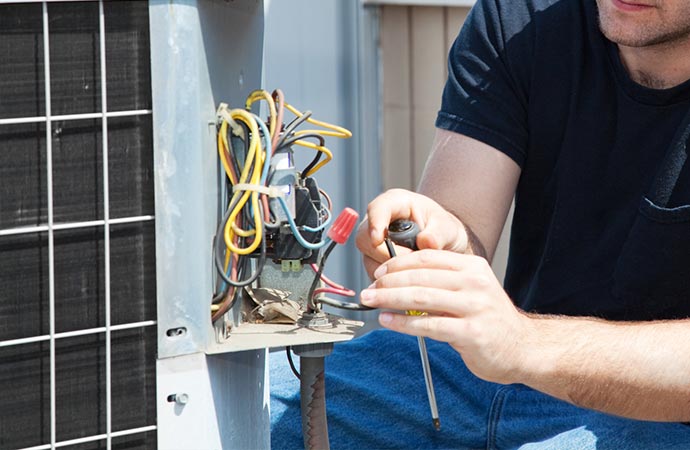 Chenal Knows HVAC Discharge Line Issues
A clogged HVAC discharge line can lead to a pipe leak. Reasons for these clogs include:
Accumulated dust and dirt: It is the most common reason behind a clogged HVAC discharge line. It's responsible for the lion's share of pipe leaks.
Frozen evaporator coil: This causes the HVAC discharge line to freeze and clog with ice. The pipe can break or leak as a result. In this scenario, flooding along the line is always a possibility.
Why Chenal For HVAC Discharge Lines?
Reasons to trust Chenal Restoration professionals for superior HVAC discharge line repair:
24/7/365 service
Quick response time
Customer satisfaction our top priority
Trained and certified professionals
Fully insured, licensed, and registered to operate in AR
Modern, advanced equipment and technology