Restoration Service for HVAC Discharge in Little Rock & Benton, AR
A discharge line is a section of piping where the pressure is higher than atmospheric pressure. You may face a variety of problems related to the HVAC discharge line. But if there is a broken pipe in that system, it may cause water damage in your house. It will cost you more money and time if not taken care of timely.
If there is an HVAC discharge line problem in your house, do not take time to call the professionals of Chenal Restoration. Because the possible water damage caused by your HVAC discharge line may create a series of problems for you. Our professionals will work for your 100% satisfaction.
If you are living in Mayflower, England, Conway, Benton, and other cities we serve in Arkansas, call us at 866-971-5098 to get our restoration service. You can also contact us to learn more about our other water damage restoration services.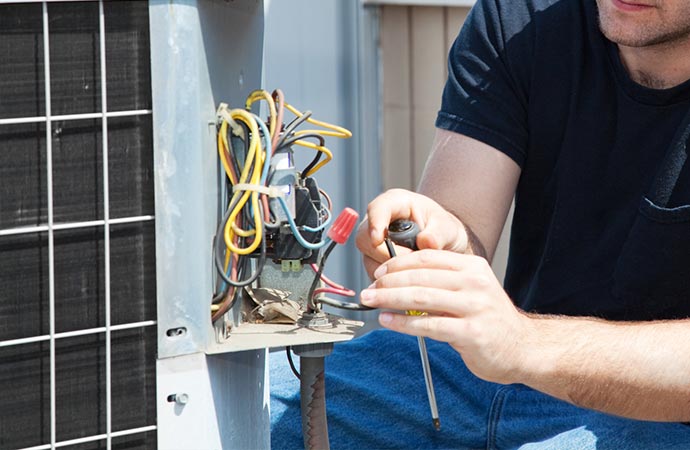 Causes of Clogged HVAC Discharge Lines
If the discharge line of the HVAC system is clogged, it may cause the pipes to leak. There are many reasons for which the HVAC discharge lines get clogged.
Accumulated Dust and Dirt: It is a vital reason behind clogged pipes. It causes the pipe to leak.
Frozen Evaporator Coil: It causes freeze clogging. The pipe may break or leak because of it. There is a high chance of flooding if it happens.
Why Choose Chenal Restoration?
The followings are some of the reasons you can trust us for the best service.
24/7/365 service
Quick response time
Work for customer satisfaction
Trained and certified professionals
Fully insured, licensed, and registered to do business in Arkansas
Equipped with up-to-date technologies
Rely on Us for Restoration Service of HVAC Discharge Lines
If you find any problem related to your HVAC discharge line, don't waste time taking the service of Chenal Restoration professionals. Call us at 866-971-5098 to get water damage restoration services. You can also contact us online to learn more about our other restoration services.