Soot Damage Restoration in Little Rock, Benton, & Conway
Damage caused by soot is particularly challenging because it permeates through almost any material. Soot leaves behind an unpleasant odor that can't be eliminated by traditional cleaning methods. That is why you need soot damage restoration services by Chenal Restoration. In order to remove soot and its unwanted residues from your property in Little Rock, Hot Springs, Conway, or other cities that we serve in Arkansas, our IICRC-certified technicians and emergency crews stand ready to help on a 24/7/365 basis.
While many contractors use a variety of dry and wet cleaning methods for soot damage restoration, Chenal Restoration has devised a faster and more efficient method of removing soot. With only a few easy actions and some state-of-the-art equipment, our crews eliminate soot in an incredibly efficient manner. To learn more, call us at 866-971-5098 or click here to schedule an appointment for soot damage restoration ASAP at your home or office in Arkansas.
Types of Soot Damage
Dry Soot: This type of soot occurs from extensive fire and is extremely tough to clean since the particles are so small that they can hide behind various surfaces and fractures.
Oily Soot: Oily soot is caused by puff backs and results in dark-colored soot on the surface.
Wet Soot: It results because of low heated fire. You can identify this with its strong smell.
Protein Soot: Protein soot is frequently undetectable and has the ability to discolor and damage paint and varnish. It has a very pungent smell and can sometimes be dim yellow in color.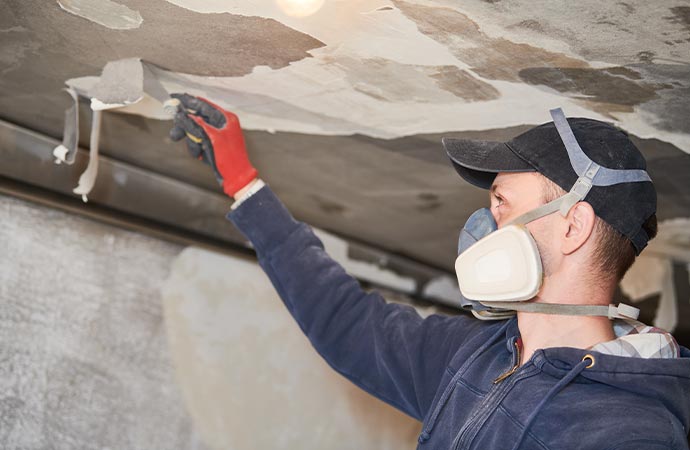 Let Us Restore Your Soot-Damaged Property in Conway, Little Rock, & Benton
Chenal Restoration has long been an industry leader throughout Arkansas for top-notch restoration services like water damage restoration, fire damage restoration, and soot damage restoration. We also provide superior construction services. When you choose Chenal, the benefits include:
Available 24/7/365
Quick Response Times
IICRC-Certified Technicians
Free Estimates
State-of-the-Art Equipment
Cutting Edge Technology
Locally Owned & Operated
Decades of Industry Experience
When you need our help, dial 866-971-5098 or click here to schedule services at your property in Little Rock, Hot Springs, or Conway.