Plumbing Overflow Cleanup in Little Rock, Hot Springs, Benton & Conway, Arkansas
Water overflow from shower and tubs can prove to be quite troublesome, leaving you with a water-damaged bathroom. Immediate attention is required to prevent the water to overflow any further and seep into the surrounding, then the situation worsens even more.
Chenal Restoration is an experienced and professional cleanup service provider when it comes to repairing an overflowing shower, tub, or toilets. We respond quickly to such incidents to avoid complications and save you from excess repair costs. Call Chenal Restoration at 866-971-5098 to resolve your overflowing water problem in Bauxite, Vilonia, Jacksonville, Mayflower, Searcy, and other cities within our Arkansas service area.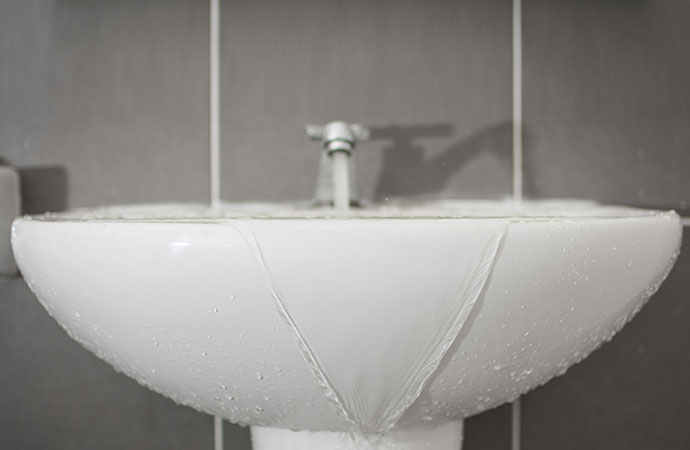 Day-and-Night Cleanup Services
Water overflowing incidents come about suddenly and can quickly rise to be a major problem, dampening surrounding surfaces. We are open 24/7 to be able to help anytime and respond quickly to your distress to aid you as soon as possible. Whether it is a clogged water pipe or an overflowing bathtub, with our tools and experience we offer neat and expert water damage restoration solutions for homes and business establishments.
Moreover, water seeping into nearby walls and surfaces can cause mold infestation because of the moisture involved. You will need additional expenses to perform mold remediation once that happens. We perform quickly to dry the moisture to prevent mold growth. On the contrary, we provide low-cost mold remediation solutions to effectively and permanently get rid of fungal molds in your house.