Wildfire Damage Restoration in Little Rock, Hot Springs & Benton, AR
Hot, dry Arkansas summers bring the potential for wildfires, however unexpected. Don't think it can't happen to you; parched wooded areas can ignite suddenly and endanger lives and/or everything you own.
Fire damage can cause thousands, even millions of dollars in damage, and Chenal Restoration has the experience and high-tech service to help get you through such a difficult time. Whether it's smoke damage or major fire loss and destruction, Chenal Restoration is in your corner and ready to get to work to bring your life back to as normal as possible.
Chenal Restoration is one of Arkansas' top certified restoration companies with extensive experience in recovery from such a disaster. Call at 866-971-5098 and our friendly customer service representative can immediately dispatch our fire restoration experts to your home or business.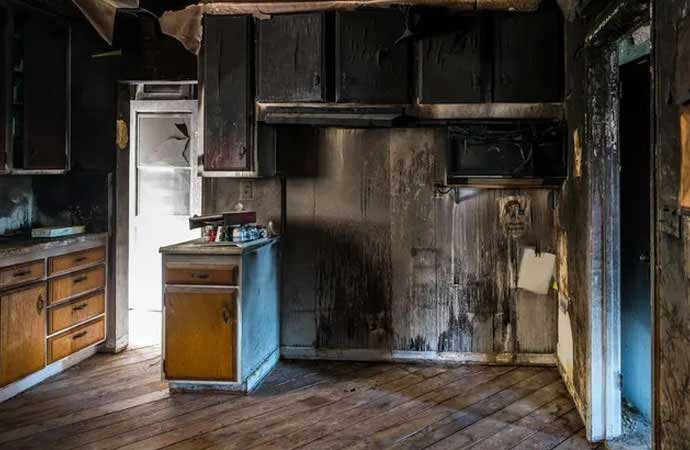 Chenal Restoration Tackles These Types of Wildfire Damage in Little Rock, AR
Fabric damage: Discolored carpets, rugs, clothes and upholstery.
Wall damage: Heat transfers can cause concrete walls to crack due to prolonged heat and dry brittleness.
Window damage: Warped or discolored.
Garden damage: Smoke-contaminated soil and plants.
Roof damage: Damaged shingles or under layer from flames or embers.
Furniture Damage: Wood-finished pieces are particularly vulnerable.
Chenal Restoration Wildfire Services Offered in Hot Springs & Benton, AR
Fire damage inspection
Immediate boarding-up (for security and to prevent further damage from the elements)
Smoke, soot, odor removal
Fire damaged floor cleaning and repair
Content restoration
Water damaged restoration
Water extraction
Mold and mildew remediation, and many more
Choose Chenal Restoration for Wildfire Damage Restoration in Greater Little Rock, AR
Chenal Restoration is on the job in cases of wildfire or any fire restoration situations. We are your trusted experts to help with your recovery in Little Rock, Hot Springs, Conway, Benton, Cabot, Mayflower, and all Arkansas service areas. Call us at 866-971-5098 to reach our 24/7 fire restoration technicians.