Emergency Water Extraction in Little Rock, Bryant & Austin, AR
Water damage is one of the more typical and destructive challenges that homeowners face, ranging from sewage backup and plumbing leaks, to flooding and natural disasters. Act fast and trust Chenal Restoration to clean up a flooded basement or other large areas. Immediate restoration by water extraction is vital.
At Chenal Restoration, we are the water removal experts. Our water extraction equipment, certified technicians and advanced methods will remove standing water, excess moisture and dry out impacted areas. We are your water extraction solution that will help restore your property to its original condition.
Contact us today at 866-971-5098 to learn more about our water extraction service, and our free estimates!
Chenal Restoration's Steps For Water Extraction in Little Rock & Benton, AR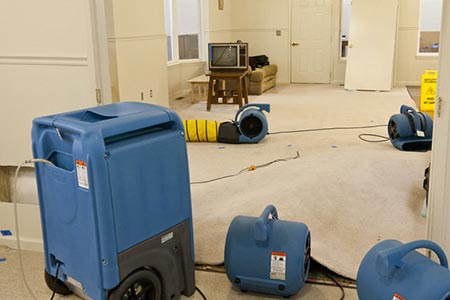 The Chenal Restoration water extraction process starts by removing water, then decontaminating affected areas. The process includes:
Stopping the Water Source: This can be as simple as closing off the main water pipe to your home.
Removing Standing Water: Our goals is to stop water damage from spreading and potential mold growth. Clean-up begins here.
Drying Out Areas and Materials: Our industrial-strength fans and dehumidifiers reduces the humidity and dry out your carpet, furniture, drywall, wood, etc.
Cleaning: We attempt to restore as many items as possible.
Removing Odors: We sanitize and disinfect with industrial-grade cleaning agents, and can discard damaged items with your approval.
Water Mitigation vs. Water Extraction By Chenal Restoration in Little Rock, Conway
After the extensive water extraction process, the water mitigation process comes next. It is the process of removing all the unsalvageable materials and parts of the building to reduce the cost of loss because of the water damage.
Removal of damaged flooring, drywall, furniture, and equipment should also be done thoroughly. The process also involves cleaning and drying of property and then sanitizing it.
At Chenal Restoration, you can be sure that our thorough extraction process will help make the water mitigation process unfold as smoothly as possible.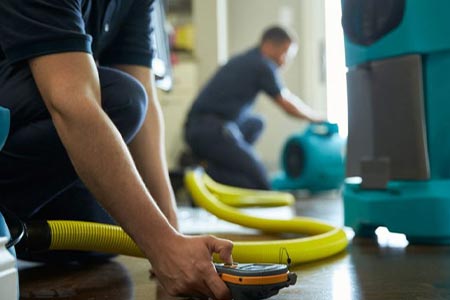 Trust Chenal Restoration for Professional Water Extraction in Greater Little Rock, AR
At Chenal Restoration, we know the risks of lingering moisture and bacteria from water damage. We'll do everything we can to make your experience as pleasant as possible. You deserve prompt service and peace that your structure is fully dried.
Our quick, efficient action will target your water issues, remove any damage and keep you fully updated as the process unfolds. Our goal is to minimize or eliminate water damage to your home or business in Austin, Beebe, Bryant, Carlisle, Conway, Enola, Guy, Park, Keo, Lonoke, Mabelvale, Mayflower, Paron, Royal, Scott, Ward and throughout the Greater Little Rock service area.
We also provide storm and flood restoration, fire and smoke damage, mold remediation, disaster restoration, disinfecting service, asbestos removal, construction services and other services. Contact us today at 866-971-5098 or click here to book your appointment.