Dishwasher Leak Water Damage Restoration in Little Rock, Hot Springs, Conway & Benton, AR
Too much dishwashing soap can wreak havoc on your dishwasher and cause water to flood the kitchen, leaving you with a soapy mess that requires professional water cleanup.
If you experience water damage from your dishwasher or other appliances, you can trust us at Chenal Restoration to remove the damage and get your kitchen back to normal in no time. Our friendly customer service team and our trained restoration crews are available 24/7 for water damage restoration and cleanup for homes and commercial properties in Alexander, Bauxite, Carlisle, Conway, Jacksonville, Little Rock, Mayflower, Roland and surrounding areas in Arkansas.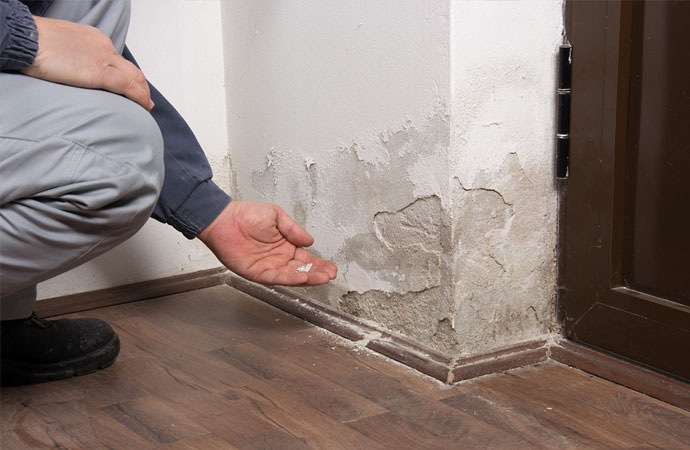 Water Damage Inspection & Repair
If your dishwasher is not draining properly or leaking water, it may be high time to contact Chenal Restoration to clean up and repair water from your leaking appliance. We will set an inspection and repair water and mold damage around the dishwasher.
Our highly trained water damage restoration experts will thoroughly inspect your dishwasher and surrounding area using an infrared camera to check for water damage. We will also check the hard to see areas like surrounding cabinets, walls, baseboards, and flooring and provide you with a detailed report with our findings from the inspection so we can provide you with an estimate for restoration work.
Call us today at 866-971-5098 for residential or commercial water damage restoration in Little Rock, Hot Springs, Conway & Benton, AR.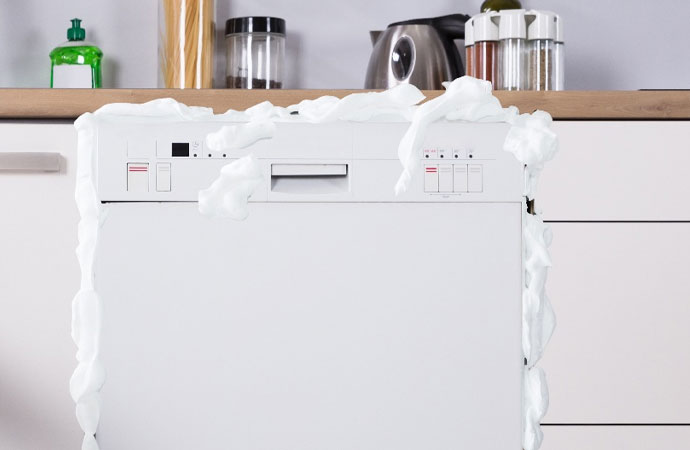 Common Dishwasher Overflow Problems
Below are some of the common problems concerning dishwasher flooding, extracted from a customer survey in our Arkansas service are:
Water leak from air gaps - if an air gap is installed
Clean or dirty standing water - in and covering the bottom of the dishwasher tub
Sump area blocked at back of the dishwasher
Dishwasher hose blocked or not connected
Kink in dishwasher house
Your dishwasher may not be draining properly if there are more than two cups of water covering the bottom of the dishwasher tub. It can cause water to leak and damage your kitchen. If you have any backflow into the dishwasher that will require professional water damage cleanup.
If you have any worry your dishwasher is leaking or causing water or mold damage, contact Chenal Restoration today. The water damage restoration specialists at our state-of-art-facility will check your dishwasher for water leaks, inspect your property for water damage and determine the best solution to clean up water, repair water leaks and restore your property to pre-loss condition from any water damage or mold damage.
Contact Chenal Restoration for Water Damage Restoration in AR
Check your appliances consistently to make sure all the parts are good. If your appliances go too long being unchecked, what might start as a slow leak or appliance drip could eventually lead to kitchen flooding and water damage as well as mold damage.
Our company offers appliance leak cleanup and water extraction, structural drying, and water damage restoration services for refrigerator leaks, A/C system drain overflows water heater bursts, washing machine overflows and so much more. Contact us today at 866-971-5098 to learn more about our restoration services for homes and commercial properties in Arkansas.