Restoration Services for Retail Stores in Arkansas
In times of disaster, retail owners must act fast to restore their establishment. People come to their shops for various commodities and employees rely on it as their source of income. And because of this, there is no space for delays. It is a must for owners to get their retail store back on its feet after suffering damages due to fire, storm, flood, and other catastrophes.
It is a lot of responsibility, but there's no need to be daunted. Help is always available, and Chenal Restoration expertly restores retail and commercial properties. We operate with speed and efficiency, so retail owners can recuperate losses in the fastest time possible.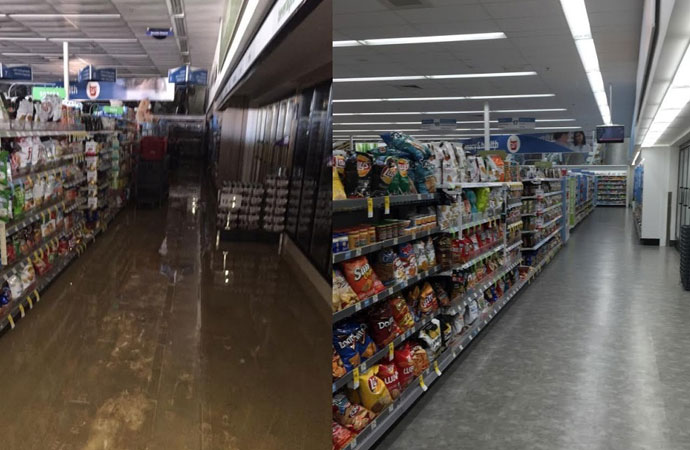 Get your doors open fast
The main objective of Chenal Restoration is to swiftly return your retail store back to its pre-loss conditions. All of our specialists and certified technicians work quickly and safely. Each is prepared to handle all kinds of disasters and deliver needed services like contents restoration, mold remediation, and emergency response.
We offer a concentrated approach that saves you time and money, as well as gives you a stress-free experience. Whatever can be saved will be saved. All remedies will be provided and all fixes are aimed to improve things for your retail store.
Take action today
Make sure you act fast. Do not sit on damages and badly needed repairs because waiting can spread the damage and increase cost. Much worse, your establishment will stay closed and inoperable. Contact Chenal Restoration and keep your business flowing. It is so easy to restore your property and valuable possessions.
If you live in Little Rock, Hot Springs, and Fayetteville, Arkansas, give Chenal Restoration a call today. Dial 866-971-5098 and discuss with the experts the best course of action regarding your retail store. We will provide accurate assessment and solutions that will bring your shop back to its top shape and form.