Structural Restoration in Little Rock, Hot Springs, Benton & Conway, Arkansas
Whether it is caused by plumbing accidents or by natural disasters, water damage can result in a significant financial burden for property owners due to structural losses.
Disasters involving sewer water are the worst water damage situations you can get into because of the presence of pathogens that can be dangerous to your health. However, even if your home or business establishment was flooded by cleaner water, this can still result in considerable damage to your property, especially if the water soaks organic materials like wood, paper, and natural fabrics. Flooding does not only destroy household items, it can also result in the growth of mold.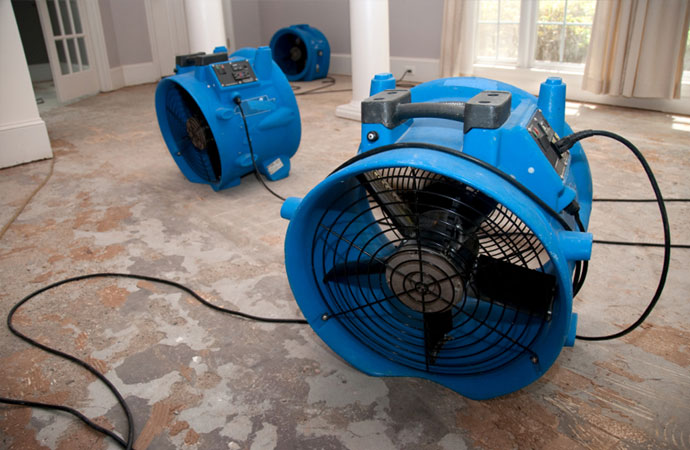 You can trust our experts when it comes to structural drying restoration
If you have experienced water damage in your residential or commercial property, you can bank on Chenal Restoration to professionally restore your place to its original state.
In the past, complete removal of affected portions of a structure is required following a water disaster event. Today, you can take advantage of our state-of-the-art drying techniques and equipment in order to salvage as much of your property's original structural components as possible. We can:
Mechanically extract floodwater using special implements
Evaporate water using air movers or air flow machines
Dehumidify the property in order to counteract the moisture caused by the evaporation procedure
Perform moisture mapping by using moisture meters, infrared imaging, and other technologies
Replace materials like wood and drywall if rotting or deterioration has already set in and drying alone will not be able to remedy the damage
With the help of our water damage restoration experts, you can expect your home to be back to normal in no time. Our comprehensive moisture monitoring techniques will also offer empirical verification that your property is completely dry and is habitable once more.
Please contact us at 866-971-5098 if you have inquiries about our structural drying and restoration services. Our service area includes Little Rock and surrounding communities in the state of Arkansas.