Frozen Pipe Prevention in Little Rock & Benton, AR
When temperatures start to drop outside, the risk of your pipes freezing and bursting rises. In the United States, many homes face water damage from frozen pipes that burst during this cold climate.
Your pipes are more at risk if you have not insulated your house and pipes properly, causing pipes running into the attic, basement, garage, and even exterior ones to freeze and eventually burst. It is found that pipe freezing problems start at 20℉ and become more critical as the temperature drops. Chenal Restoration has many ways to prevent frozen pipes, and also repairs burst pipes, for customers in Little Rock, Scott, Conway, Benton, Beebe, and other cities in Arkansas.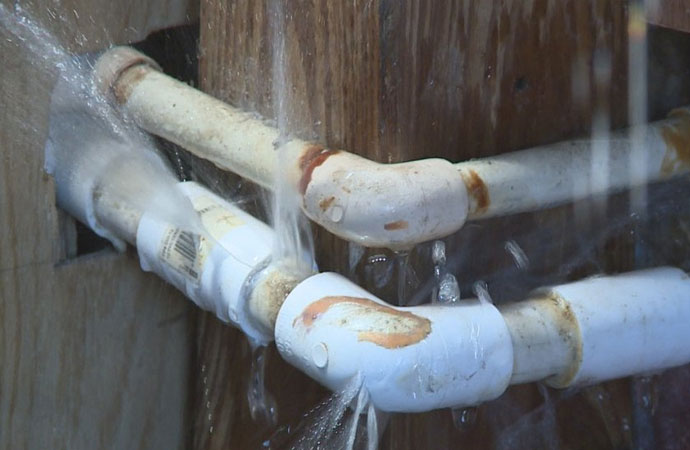 Prevent Pipes from Freezing & Bursting
As colder climates approach, coldness begins to seep into the atmosphere, houses, and our bodies. Just like we insulate ourselves with heavy, warm clothes, your house needs insulation and heating too, to prevent the pipes from freezing.
There are ways to prevent pipes from freezing which includes using heater and water more than usual, but these expenses are nothing compared to that of a hectic water pipe burst repair bill. Here are some things you could do:
Keep kitchen and bathroom cabinet doors opened - this allows warm air to regulate around the space
Seal the entire house - make sure your house is sealed all around to allow no chances of chill breeze entering
Keep a constant thermostat temperature - set the temperature to be warm and constant day and night
Add insulation - insulate the attic, basement, and crawl spaces to ensure higher temperatures in those areas
Keep the faucet open - keeping a little bit of water running is wise as it helps prevent frost to form in the pipes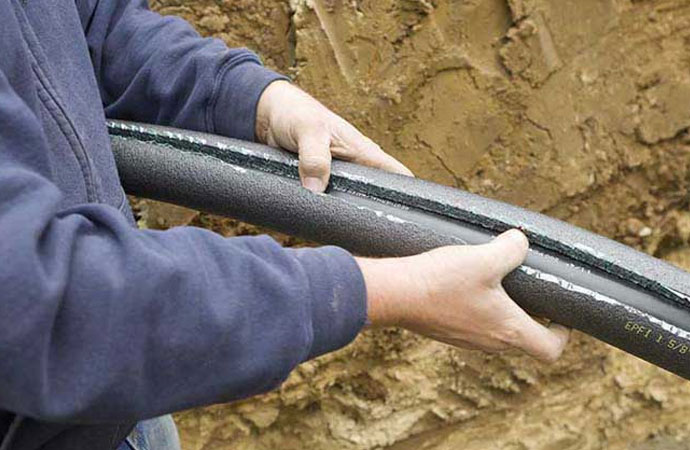 How to Thaw Frozen Pipes in Scott, Bryant & Bauxite
Regardless of your preparations, sometimes due to severe cold conditions frozen pipes are unavoidable. If you suspect you have a frozen pipe call a certified plumber company; Chenal Restoration or follow these instructions:
Turn off the water supply - the first thing you should is turn off the main water supply and keep all the faucets open.
Apply heat to the frozen section - use an electrical heating pad to wrap around the pipe or an electric hair dryer or any other means of heating to thaw the frozen section. Do not expose the frozen pipe to direct contact of a flame of any kind. The result can damage your pipes instead of gently thawing the ice.
Keep the faucet on - As you begin to thaw the frozen pipe with heat, clusters of ice begin to melt. Running water through the pipe helps speed up the melting process.
Check for more frozen pipes - If you found one frozen pipe, chances are that there are more frozen pipes around your household. Try opening faucets to see which ones have running water.
Call a certified plumber - If you cannot locate the frozen area, or if the frozen area is not accessible, or you are having trouble thawing, call a professional plumbing company to keep damages and costs to a minimum.
Rely on Chenal Restoration to be Safe from Frozen Pipes in Arkansas
Letting pipes freeze can cause drastic damage to your property once the pipe bursts and all of your belongings start to submerge in a pool of water. The risk of mold infestation worsens the situation even more. It is better to be extra careful and responsible to avoid such incidents. When you locate a frozen pipe but cannot thaw the pipe or if the frozen area is inaccessible, contact Chenal Restoration online or give us a call at 866-971-5098. We will fix your freezing problem along with any other water problem you may be facing. We offer plumbing, drying, mold mediation, appliance leak water damages in Little Rock, Scott, Conway, Benton, and more areas in Arkansas.