Ceiling Damage and Restoration Services in Little Rock, Hot Springs, Conway & Benton, Arkansas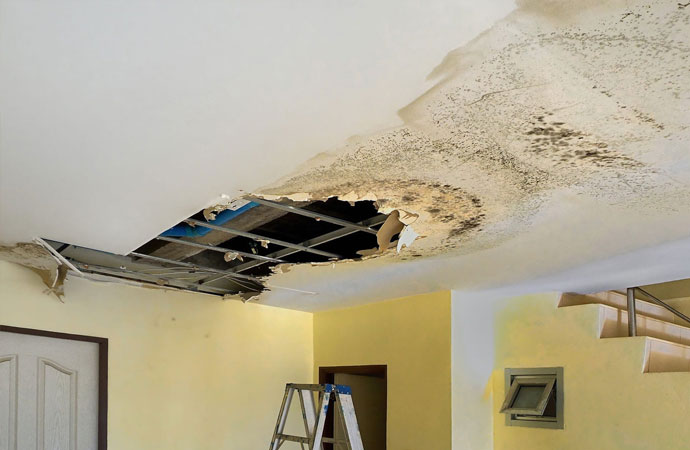 Ceiling damage is one of the most common forms of water damage we get to see in many houses all over Arkansas. These damages mostly include leaky or burst pipes, an overflowing toilet or bathtub, and roof leaks. However, any source of water that leaks down to the ceiling will eventually cause damage. Slow ceiling leaks can cause yellowish-brown. When ceiling water damage is fixed without addressing the origin of the damage, future ceiling problems will continue to occur until the main issue is taken care of and repaired permanently.
At Chenal Restoration, we know the best ways to provide solutions for ceiling damages and recommend you further tips on how to maintain it. If you are living in Little Rock, Hot Springs, Conway, Benton, Jacksonville, England, and areas covering Arkansas then please give us a call at 866-971-5098 to get in touch with one of our friendly customer care service. 
Roof Damage
Generally, we don't notice a wet ceiling, giving time to absorb into the attic insulation. However, f your roof is leaking, ceiling water damage may be hard to miss during a rainstorm. Causes of roof damages can loose or broken shingles, missing chimney flashing, loose or cracked chimney bricks, the bent metal around skylights, and damaged vents. To solve this problem you need to allow us to conduct a yearly inspection for effective prevention.