Appliance Leak Cleanup and Repairs in Little Rock, Hot Springs, Conway & Benton, Arkansas
Homes all over the country benefit from having appliances that make life easier. Dishwashers, washing machines, refrigerators, and similar appliances are now essential to living a comfortable life. When these appliances malfunction, it can create a slew of issues that need to be addressed immediately.
No matter the inconvenience created by not being able to use your appliance, that is minimal compared to the problems that can occur from washer line breaks and other leaks. Problems like water damage and flooding are just part of the things you need to worry about when this occurs.
Issues That Come with Appliance Leaks
If your washing machine's washer line leaks, or your dishwasher connector bursts, you will need to have it repaired immediately. If you don't address this issue as soon as you notice it, you may find yourself with these other problems: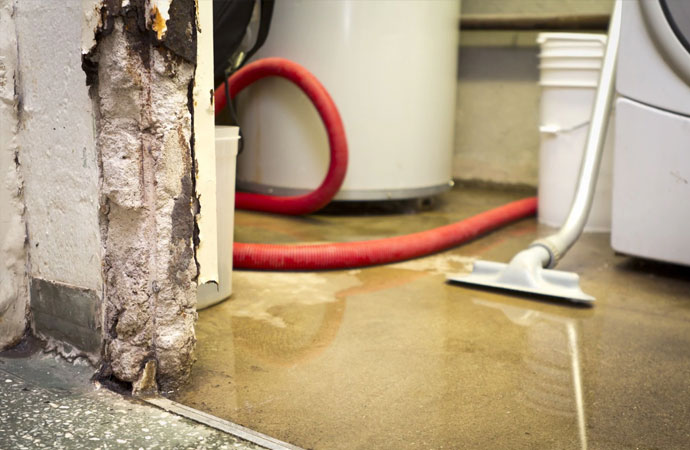 Mold and mildew growth – Molds can grow in the walls behind your appliances and underneath it if the water has been seeping through for some time. This is usually the case when a washer line leak goes undetected for days or when a drip in your refrigerator is left unfixed. If you notice a musty smell in your home near these appliances, you should check for leaks or breaks.
Rotting walls and floorboards – Another problem that comes with a leaking appliance is the rotting of floorboards and the walls around it. This can happen if you don't notice the leak right away or if you don't take care of it immediately.
Electrical problems –Short circuits and other electrical problems can also arise from leaking washer lines and appliances that drip water. This is particularly true if you have electrical wires running through your walls and floors. This can become a fire hazard, so taking immediate action is necessary when this happens.
Let Chenal Restoration Help When You Have Appliance Leaks
When your washer line breaks, when your dishwasher goes on the fritz, and when your refrigerator suddenly springs a leak, you need to take care of this problem immediately to prevent further damage from happening. In Little Rock, Hot Springs, Conway & Benton, Arkansas, the company to contact for such problems is Chenal Restoration. We specialize in all types of disaster restoration work, including water damage restoration, fire and smoke damage restoration, and storm restoration.
No matter what kind of appliance leak you have, we can help remedy the situation. Just contact us at 866-971-5098 and we will gladly help you address this problem.