ADA Compliant Ramp Installation & Repair in Little Rock, Hot Springs, Conway & Benton
Ensuring that everyone can get into your home or business safely is of the utmost importance! Due to age, injury or disability, it may be necessary to install or repair a ramp to allow everyone to easily enter and exit entrances. Chenal Restoration has the experience to install or repair ADA Ramps.
ADA Ramp Installation
Chenal Restoration can help you build any size of wheelchair or ADA ramp. Whether it is a small 1-2 step ramp or something that is loner to comply with slope requirements, we have the experience necessary to fit your entrance and requirements.
Ramp Repair
If you have an existing ramp that is in need of repair, we can evaluate it and determine what is needed to make it safe or bring it up to code.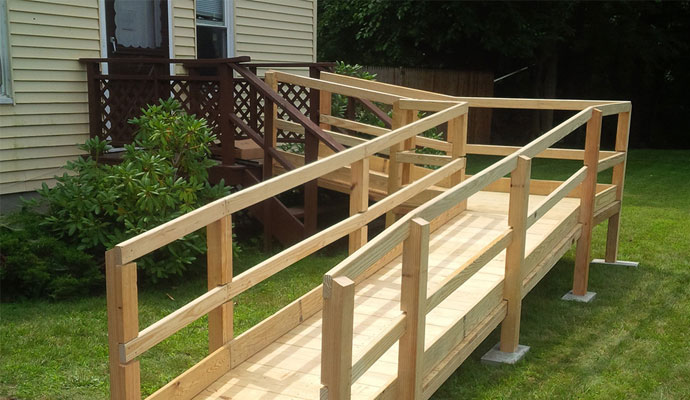 ADA Modifications of Openings, Kitchens and Bathrooms
We also specialize in upgrading your home or business so it is accessible for everyone. Often people do not realize that not all doorways and corners may not be wheelchair or walker accessible. Counters may be too high to be usable for someone who is now at a lower height. Whether you are needing a doorway or entryway expanded or you are needing modifications to your kitchen or bathrooms, we can help you evaluate your space and make the necessary improvements to make it feel like home again.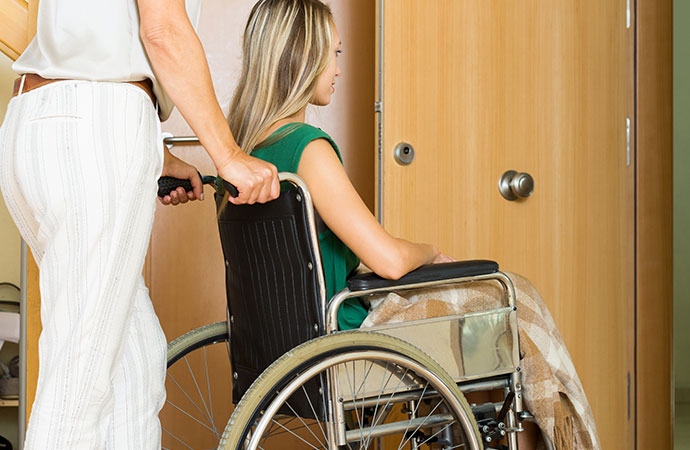 Call Chenal for Wheelchair or Accessibility Ramps Installation or Repair
If you have an area that is needing ramp installation or repair or want to see what options are available, call us at 866-971-5098 or complete our contact form to have one of our team members call you to schedule a consultation.