Cracked Foundation Repair in Little Rock & Conway, AR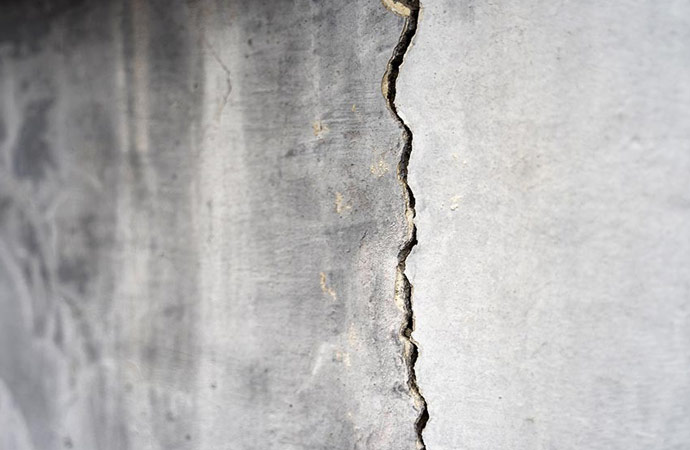 Over time your foundation weakens due to severe loss of water or moisture in the adjacent or underneath soil. Small lines or cracks eventually can grow into large gaps and breaks. Water can seep in from hydrostatic soil pressure (moisture pushing up) or a plumbing slab leak. Structural issues throughout your home then often follow, and professional repair is necessary.
Chenal Restoration is your professional solution for cracked foundation repair with advanced equipment, highly-skilled technicians and total customer satisfaction.
Let us repair your cracked foundation and then repair and restore those walls and ceilings to a new condition. Improve your home's value, longevity and overall appeal when it's free of unsightly cracks in walls and ceilings, and all your doors shut evenly.
Contact Chenal Restoration at 866-971-5098 or contact us online for cracked foundation repair or any related structural or water damage. We're available for service throughout our AR service area.
Chenal Knows Cracked Foundation Causes
Reasons for cracked foundations are numerous and familiar to Chenal Restoration. They include:
Humidity: Dry soil from persistent droughts or dry climates can adversely affect your exterior foundation. Flooding, water damage or excessive humidity inside can leave a foundation vulnerable indoors.
Shifting soil: Soil or earth that, for any reason, moves too much or too often will lead to a cracked foundation.
Plumbing leaks: Standing water, a foundation slab leak from burst pipes caused by tree roots or freezing can all take a toll on foundations.
Extreme heat and cold: When the weather swings from polar to scorching year after year, it can cause the foundation to crack.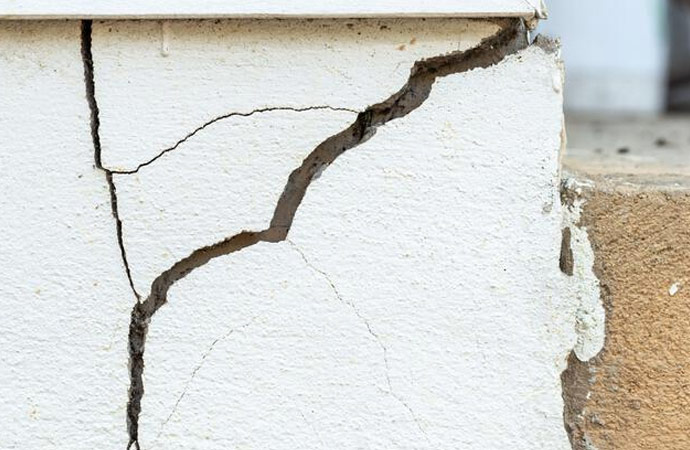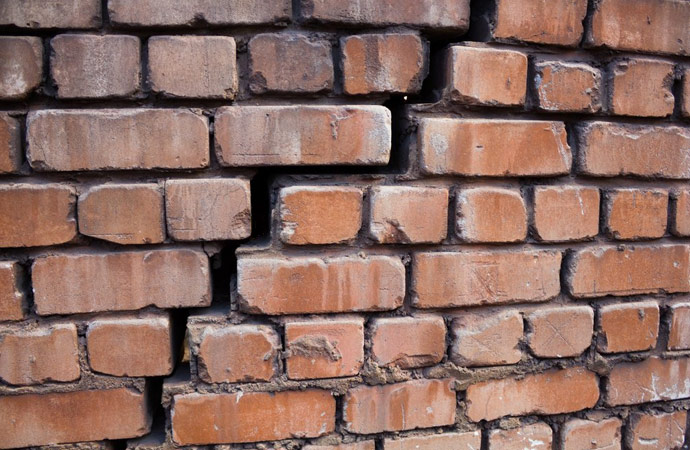 Chenal is Cracked Foundation Solution in Benton
Before you choose a cracked foundation repair provider at random, consider much that Chenal Restoration can provide:
We are registered, licensed, bonded and insured.
We provide 24/7 emergency cleanup/repair response.
We guarantee your total customer satisfaction.
We have many years of experience in disaster restoration.
Our quality professionals are skilled, highly trained and hold many certifications.
At Chenal Restoration, we also provide restoration for water damage, mold remediation, construction services and many more.
Choose Chenal For Cracked Foundation Repair in Little Rock, AR
At Chenal Restoration, we have been a dependable solution for cracked foundation repair for many years. We understand the headaches and stress that foundation issues can cause. Our professional technicians have the skills and right equipment to undertake any cracked foundation repair and help you with any related, necessary structural or other damage restoration.
We are ready 24/7 with our skilled response team. Additional services include smoke odor removal, duct system smoke removal, smoke and soot restoration, insulation replacement and many more. Call 866-971-5098 for a service appointment and inspection.