Ceiling Water Damage Restoration in Little Rock & Hot Springs
It's easy to identify ceiling water damage. However, it's not so easy to find the source of the water leak and to repair it. Thankfully, Chenal Restoration offers water damage repair services for residential and commercial properties in Little Rock, Conway, Benton, England, Mayflower, Hot Springs, and other cities we serve in Arkansas.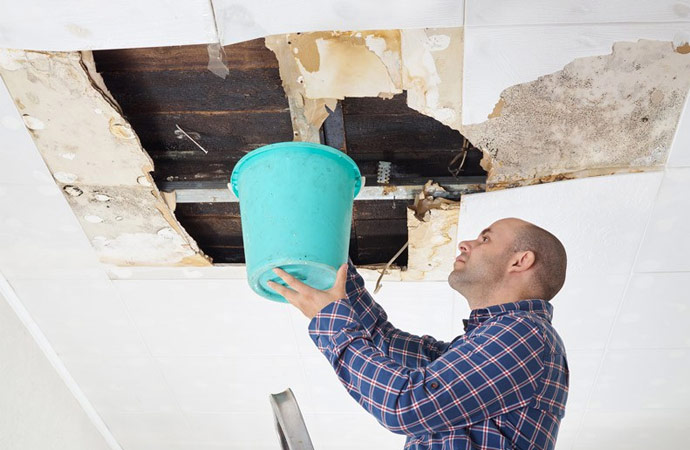 Air conditioner condensation, burst water heaters, leaky roofs, and plumbing leaks are just some of the causes of water damage to ceilings. If the air conditioner's evaporator is located in the attic or somewhere upstairs, condensed water from the AC unit could damage your ceiling. Condensed water from the AC flows through a drain line connected to the plumbing system.
However, dirt and debris could block the drainpipe, and this will result in an overflow. Roof leaks can be tricky as you won't easily notice them. The insulation in the ceiling would often be soaked first before you see that there's a problem. Any plumbing or appliance leaks in higher-level floors will affect the ceiling below.
Chenal Restoration can fix your water damaged ceiling for you, as well as the water leak or any source of moisture. Our highly-trained technicians can pinpoint water leaks and moisture sources using state-of-the-art moisture detection tools. We have a 24/7 emergency response service, and we have thousands of technicians who can be dispatched at a moment's notice.
Chenal Restoration Offers Water Damage Restoration in Arkansas
For decades in Little Rock, England, and other cities throughout Arkansas, the proven professionals at Chenal Restoration have been your reliable cleaning and restoration contractor. Our structural damage repair services include: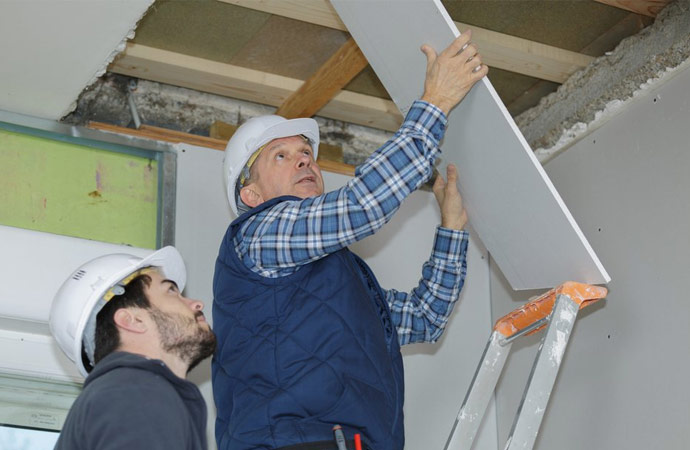 Trust Chenal to Restore Water-Damaged Ceilings in Conway & Benton
When your ceiling is damaged by water, Chenal Restoration stands ready to assist with ceiling water damage restoration services. We also can handle repairs and restoration issues related to wind damage, flood damage, fire damage, smoke damage, odor removal, and more. To learn more about our products and services in Conway, Benton, England, Mayflower, and other Arkansas cities, please contact us online or give us a call at 866-971-5098.