Smoke Odor Removal Services in Little Rock, Hot Springs, Conway and Benton, Arkansas
Between smoke and fire, it is the latter substance which most homeowners are usually trying to primarily avoid. When flames are given the perfect scenario, the fear is of them growing and spreading from one place to another, until hopefully they are successfully quelled. Once the flames have been put out, most homeowners might think that their properties are finally safe from the dangerous effects. However, just because the flames are no longer visible, does not mean that their byproduct, smoke, will not affect you in any way.
The Dangers of Smoke
Smoke is a dangerous substance that can damage the physical properties of your home, and inflict serious health problems to you and your family. Because of its form, it can easily be inhaled through the mouth and nose, and be absorbed by your skin and the various surfaces inside your home.
When it comes to structural and property damage, smoke usually targets the aesthetic and physical elements of your home. For example, when your bed sheets, furniture, and furnishings absorb smoke, the scent of the fumes will get stuck in between their fibers, making certain rooms of your home smell like something is burning. Another example would be the deterioration of certain materials like wood, metal, electronics and paper. Smoke has caustic properties which can turn into a weak acid when coming into contact with water. If ever smoke is present in your wooden furniture, precious artwork, and metal components, and those items are accidentally exposed to moisture, then you can expect that those items will slowly disintegrate and break.
As for your health, being constantly exposed to this substance (smoke) can lead to very serious diseases and illnesses. For people who are quite sensitive to smoke, their irritation levels will increase, thus, making the environment in which they live to be uncomfortable. If you are constantly exposed to smoke, however, mere irritations can escalate to the following serious and deadly symptoms:
Itchy skin
Eye irritation
Constant sneezing and coughing
Having difficulty breathing
Changes of mental status (due to chemical asphyxiants and low levels of oxygen)
Respiratory ailments
Skin diseases
Death by suffocation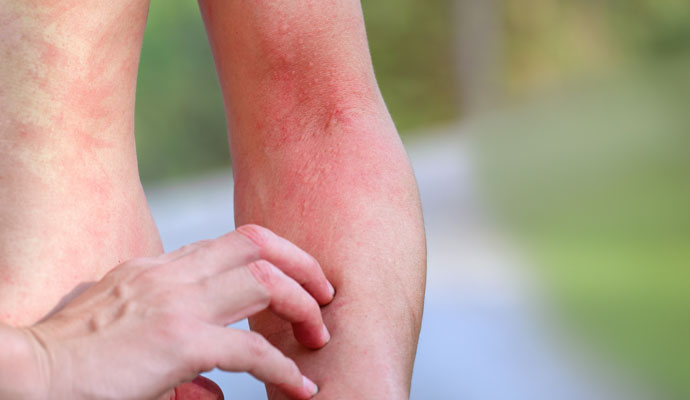 Contact Chenal Restoration for All Your Restoration Needs!
We, at Chenal Restoration, provide excellent and trustworthy restoration services in the surrounding areas of Little Rock, Hot Springs, Conway and Benton, Arkansas. For many years, we have taught, prepared, and created safe living environments for numerous families because we understand that, when it comes to damages caused by natural and uncontrollable in-home disasters, sometimes, all you need is the help of professionals.
Smoke is a secondary type of damage caused by fires and can be difficult to remove in a home, especially when the property has been inflicted by the disaster greatly. With our state-of-the-art equipment and expertly trained workers, you can now come back to a home that is free from the scent of smoke! Contact us by dialing: 866-971-5098 or visiting our contact page here!