Water Heater Burst Cleanup in Little Rock, Hotsprings, Conway, and Benton, AR
If you have water damage from a water heater leak or other appliance leaks, give Chenal Restoration a call to our 24/7 emergency call center and we will dispatch our trained, IICRC certified, bonded and insured technicians to your home in our Arkansas Service Area to extract water from a water heater overflow or bust. 
Chenal Restoration is a full-service water damage restoration company and we provide water heater overflow cleanup, water cleanup, and water damage repair services to fix:
Burst Water Heater Cleanup
Leaking Water Heater Cleanup
Flooding Water Heater Cleanup
Cracked or Old Water Heater Failure
Water Heater Overflow Cleanup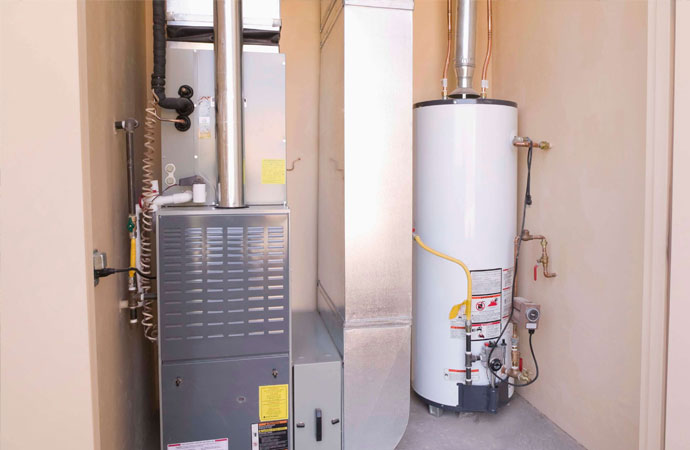 Burst Water Heater Solutions
Chenal Restoration offers water extraction and restoration services for everything from busted supply lines to water heaters, water tank overflows, and leaking water heaters. Common water heater problems include:
Water Heater Burst Cleanup and Repair - If your water heater has flooded, water extraction will be necessary as well as possible water damage restoration.
Water Tank Overflow - A water heater leaking at the top of the tank usually means the tank has a fitting or a plumbing part that has a flaw. If so, the water heater can most often be professionally repaired.
Restart or Relight Water Heater - If your electric water heater stops producing hot water or you do not have enough hot water, restart a tripped breaker on an electric water heater or relight the pilot of your gas water heater may be needed.
Water Heater Replacement and Water Heater Installation - If your water heater is over four years old or is broken or cracked, a water heater replacement is needed.
Water Damage Restoration in Little Rock & Hot Springs, AR
As a full-service water mitigation and restoration company in Arkansas, our focus is to return your home and your life back to normal and as soon as possible after water damage. Call us to schedule a time for a free inspection of your appliance leak cleanup and water damage restoration services.
Chenal Restoration serves Searcy, Little Rock, Benton, Bauxite, Roland, and other cities throughout Arkansas. Contact us today and give us a call at 866-971-5098 when you need restoration services.