Ice Maker & Refrigerator Leak Cleanup in Little Rock, Hot Springs, Conway & Benton, AR
It is necessary to inspect refrigerators and ice makers on a regular basis to make sure all parts are functioning correctly and there are no leaks. If your refrigerator, ice maker or other appliances go unnoticed, they can cause a potential for water damage and mold damage. Water and mold can damage your kitchen floors and walls, as well as other rooms and areas in your residential or commercial property.
If you notice any glimpse of water damage or standing damage from a refrigerator or ice maker leak, call Chenal Restoration for appliance leak cleanup and water damage restoration in Conway, Benton, Hot Springs, Little Rock, and all surrounding areas of Arkansas. We are always prepared to take your call at our 24/7 emergency hotline for your fast and efficient leak repair.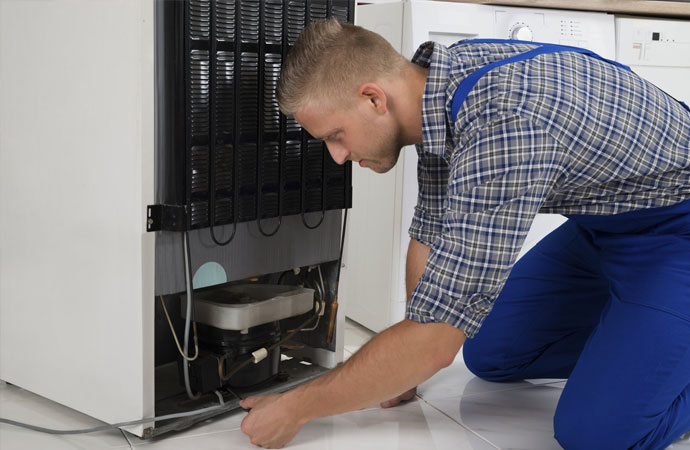 Professional Restoration Services
Our IICRC certified restoration technicians are specialized in water extraction, removal and cleanup for a leaking refrigerator system or other appliance according to the best practices and ANSI/IICRC S500 standards set by the Institute of Inspection Cleaning and Restoration Certification (IICRC). Our high standards for service include the following practices.
Follow the manufacturer's instructions to reduce water damage. These instructions usually suggest:
Available 24/7
On-Site In About An Hour
Inspections
Estimates
Insurance Billed Directly
IICRC Certified Team
State-Of-The-Art Drying Equipment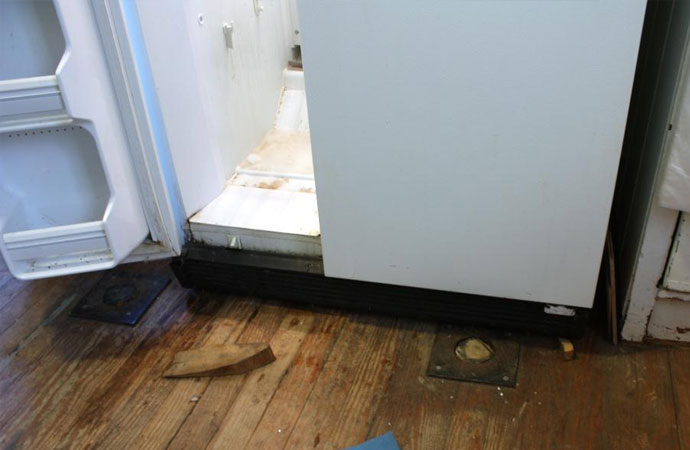 State-Of-The-Art Drying Equipment
Here is a list of few possible causes of leaking refrigerators and ice makers:
Clogged or frozen defrost drain
Damaged or loose water lines
Damaged water tank assembly & water filter housing
Damaged or rusted drain pan
If you have pressurized lines transferring water into any of your appliances, check the supply lines on a regular basis. Make sure all fittings are tightened and that there is no damage to the lines themselves.
Contact Chenal Restoration for Appliance Water Leak Cleanup in Arkansas
At Chenal Restoration, we handle appliance leak clean up for everything from water heater pipe burst, washing machine failure, dishwasher overflow and so much more. Whether you need help with appliance leak clean up or other water damage restoration service, contact us at 866-971-5098 for professional water damage restoration and in our Arkansas Service Area that serves Hot Springs, Benton, Conway, Little Rock, Hot Springs, and surrounding areas.