Disinfecting Services in Little Rock, Hot Springs & Benton
As healthcare officials seek a permanent solution for COVID-19, the global pandemic gripping our world, it is important to remember to disinfect your property against viruses such as SARS, swine flu, and other bacterias as well. Right now, COVID cases are escalating. Homeowners and business owners must take strict precautions to keep ourselves protected.
At Chenal Restoration, we can disinfect all parts of your home or business to protect your family, your friends, and your co-workers. Just reach out to our cleaning experts in Little Rock, Hot Springs, Conway & Benton. Jacksonville and other Arkansas cities to protect yourself and your property. When you need our help, contact us online or give us a call today 866-971-5098 and let our customer care team dispatch a team right away to your house.
Disinfection Service Experts in Arkansas
Chenal's bravest disinfecting service crew has had several successful wars against several viruses for many years now. Our experts are licensed, well-equipped, and get the job done in the most effective way possible. It gives you and your loved one's peace of mind and ensures your home the best protection against all sorts of dreadful viruses. All you have to do is give us a call today 866-971-5098 and our friendly customer care will let our experts know about your situation.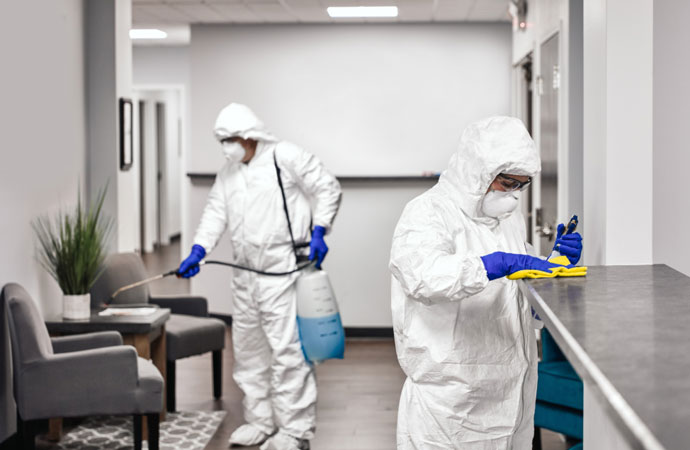 How Chenal Restoration Protects Your Home or Office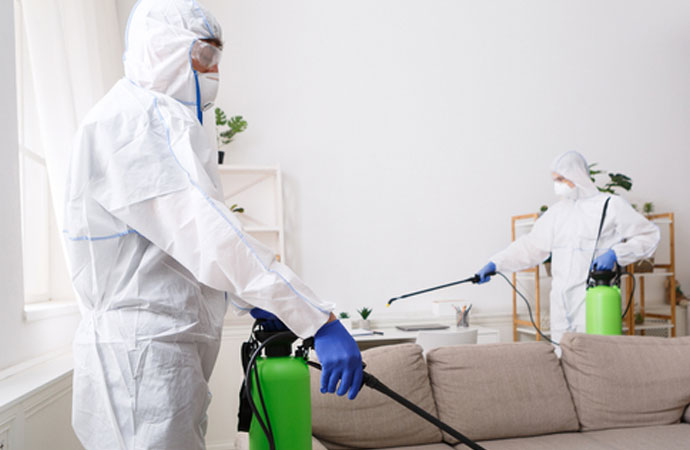 Chenal Restoration provides sanitization using EPA registered disinfectants that are applied following CDC approved protocols. Our specialists wear special hazmat suits while disinfecting your house to avoid getting themselves contaminated or spreading more bacteria. We work closely with our customers to identify which areas need disinfecting the most and put special attention on those.
We are equipped with powerful dispersal technology that allows us to apply disinfecting agents properly on all surfaces. We disinfect commonly used areas first like bathroom and sinks, doors, doorknobs, toys, books, tables, chairs, common household objects, and other surfaces that are frequently touched. We then move our attention to thoroughly clean and sanitize narrow corners present in your building because bacteria and fungi are most likely to accumulate in these places. We implement our practice of disinfecting according to CDC guidelines to ensure the most clinically clean environment possible and promote hygiene.
Procedures We Follow To Disinfect Your Property in Conway & Jacksonville, AR
We use EPA registered disinfecting agents
We follow the CDC recommended guidelines
We follow safety protocols like wearing hazmat suits
Our disinfectants do not leave behind visual residue
Our sprays and chemicals are non-allergic
We use non-flammable substances
Recent Commercial Restoration Jobs