Pipe Leak Cleanup Service in Little Rock, AR
There are many ways in which water might damage your beautiful house, and one of the most common is a water pipe leak. There are different pipes in different places in the house such as bathrooms, kitchen, etc. Leaks in these pipes cause water to flow to unwanted places and damage the place. An urgent cleanup is very important in cases of water damage like this.
If you are living in Alexander, Austin, and you are in need of a pipe leak cleanup, then look no further. Contact Chenal Restoration to get the best pipe leak cleanup service in these cities. Our expert and highly skilled workers take care of the whole cleanup process in a very professional way so that you are always 100% satisfied with our service. Call us today at 866-971-5098.
Our Pipe Leak Cleanup Process
Here at Chenal Restoration, our workers maintain a fixed protocol to ensure top-quality service. Here is the process that we follow-
After you contact us, our workers will reach your doorstep as soon as possible.
After reaching your house, they will start the cleanup process upon your approval.
They will clean up the whole area that was affected by the pipe leak.
After the cleanup, they will tell you if anything has been damaged. And if you want, you can avail the water damage repairing services from us!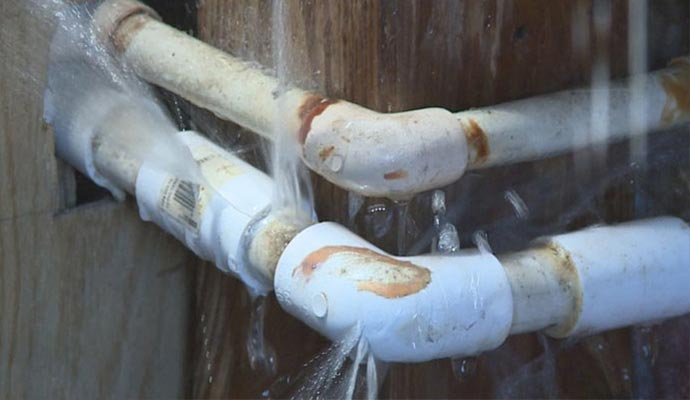 Rely on Us for the Best Pipe Leak Cleanup Services
Chenal Restoration has been one of the best in the damage restoration service field, serving the people of little rock, bauxite, and other AR cities nearby for a very long time now. So if you are living in any of these cities and need a pipe leak cleanup or any other services that we provide, such as, ceiling water damage, roof water damage, call us today at 866-971-5098 or contact us online!