Why Fire Damage Restoration is a Must after a Fire for Homes in Arkansas
The assumption that a fire emergency is already over once the fire fighters leave the smouldering ruins of a house or a building is wrong. The truth is, after a fire, another emergency is already in play – one which could further ruin the house or the lives of the people who used to live or work in the structure.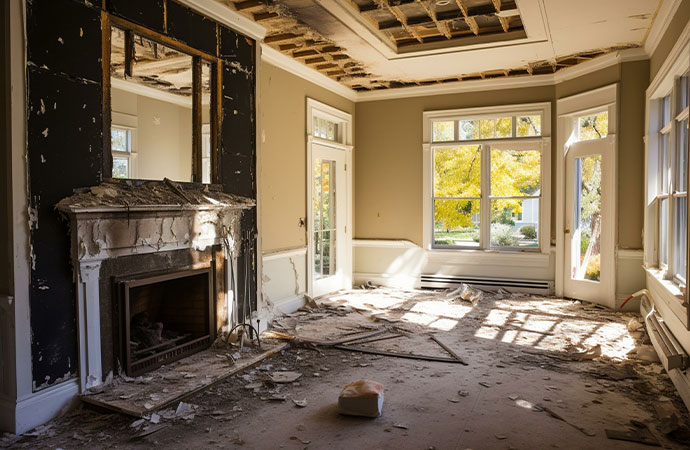 In order to understand why you need to get a professional to handle repairing and reconstructing your home:
The post-fire scene is still dangerous. Although the fire has already been taken out, there might still be possible sources of secondary fires hidden in the ruins. Certain systems in the house might also still be compromised like the electrical system. The fire marshal of your local fire department should clear the scene. Then and only then is it safe to go back. But why risk it when a team of professionals could be at your disposal? They will be able to assess the extent of the damage and help you with clearing up the debris much faster.
Elements left in a post-fire scene can cause illnesses. Certain residual waste can cause illnesses if you get exposed to them. Smoke and fire damage can leave carbon particulates that can compromise your respiratory system. The water left over from fighting the fire may contain toxic chemicals. Exposing yourself or your family to these elements can prove to be dangerous. Let professionals remove these from your environment instead.
Working the scene immediately can compromise an objective assessment of your losses from your insurer. This of course will happen if you don't practice good documentation while you're cleaning up. After the fire, you will need to call on your insurance provider and tell them of what happened. They will either send an adjustor or wait for the reports coming from your restoration company. If you don't have an idea how to properly account for your losses, your best bet is to get a restoration company and let them do all the coordination with your insurance provider.
If your home in Arkansas has encountered a fire, please do not hesitate to get in touch with Chenal Restoration to help you recover from loss. You can also call us for cases of water damage, mold remediation, and reconstruction. You can get in touch with us at 866-971-5098 or you can message us through the forms in any of the pages on this site. We will treat your call and respond to your emergency with the urgency and care it deserves.