What to Do After Storm Damage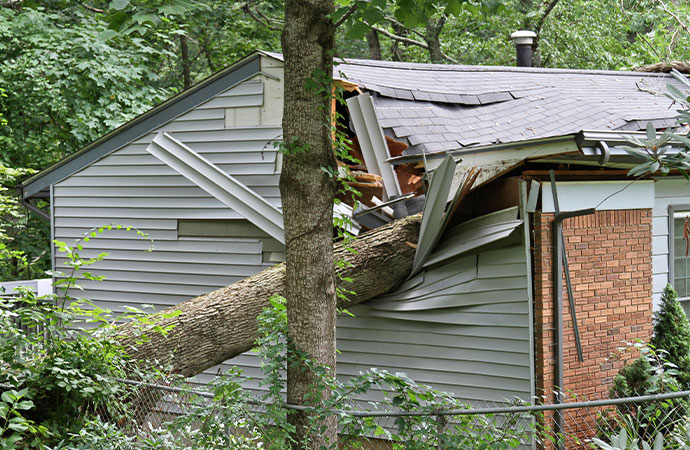 Hurricanes, tornadoes and other major storms can inflict catastrophic damages on your property. However, the aftermaths they leave behind can be just as dangerous as the high winds, floodwaters, and flying debris that they create.
Once the storm has run its course, you're still faced with consequences that can put your safety and health at risk. For this reason, you need to take the necessary steps to help you recover from storm damage ASAP.
Here are the things you should do to ensure that your road to recovery will be safe and swift:
1. Always Move with Caution
It's important to switch off your electricity, water supply, and main gas line when dealing with storm damage. You also must stay alert when moving around your devastated property. Strong winds can create physical hazards from sharp objects, broken glass, exposed nails and other debris. Stagnating water can expose you to different kinds of waterborne pathogens that pose health risks.
Because of this, you need to examine your surroundings before doing any task. After turning off your utilities, it's in your best interest to contact Chenal Restoration to inspect your property. Our proven professionals have the skill to locate hidden dangers and are armed with the necessary equipment to remove debris.
2. Take Videos or Photos of the Damage
While the damage is fresh, take photos and videos of the damage to document it for your insurance company. Documenting the loss will support your claim and ensure that you'll be fully compensated by your provider.
3. Contact Your Insurance Provider
Once you've recorded the scope and size of the disaster, call your insurance company and let them know about the damage inflicted on your home. This will cause your insurer to send an adjuster to come up with a fair estimate for the cost of restoration or repairs.
4. Check for Federal Disaster Assistance
If the federal government declares your area as a disaster, you might be eligible for a low-cost loan. This loan is given to help you restore your property. However, you'll be required to file documents to receive this loan.
5. Call Chenal Restoration for Help
Call the certified professionals from Chenal Restoration for help. Restoration experts have the skills, equipment and experience to restore any structure as safely and as quickly as possible.
Trust Your Post-Storm Restoration Needs to Chenal Restoration
When disaster strikes and your home is ravaged, don't hesitate to contact Chenal Restoration online or give us a call at 866-971-5098. The licensed technicians on our quick response team are available on a 24/7 basis to handle your emergency and give you effective tips to mitigate the damage while waiting for our arrival at your property in Little Rock, Hot Springs, or Fayetteville, Arkansas.