Water Disaster Nightmare: How Dangerous is Mold Infestation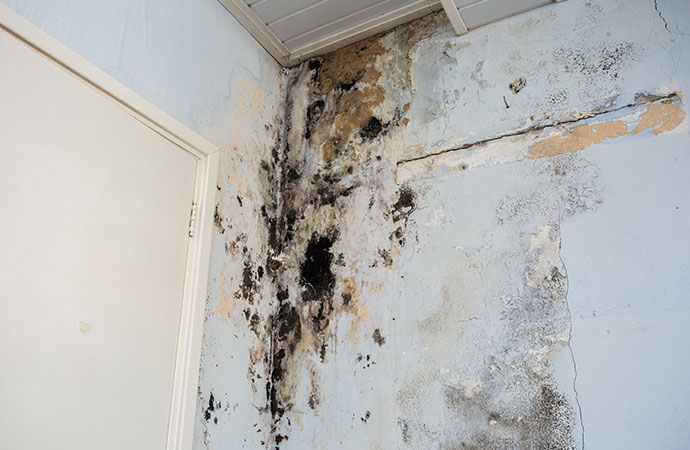 Property owners who have experienced water damage in their home or commercial property in Little Rock, Arkansas, often end up having to contend with another problem — that of mold infestation. It doesn't take much for mold growth to occur. Leave a water disaster-affected home for a couple of days, and soon, you'll begin to see black and green spots growing on your walls and ceilings.
Molds can be tough to deal with. This group of fungi — all several thousand different species of them — have been around in the world for millions of years, so they've really become an integral part of all ecosystems. In nature, they are important agents in the decomposition of organic matter. Without organisms like molds, the biodegradation of natural materials like dead plants and animals will not be possible.
However, molds become a problem for people when they grow on things like food and agricultural products. In case of water-damaged properties, mold can also grow on other objects made of natural materials. These include books, cotton upholstery, wallpaper, wooden architectural elements, and so on.
Aside from ruining household items, molds can also cause a number of health problems in people. According to the Centers for Disease Control and Prevention (CDC), "excessive exposure to mold-contaminated materials can cause adverse health effects in susceptible persons, regardless of the type of mold or the extent of contamination."
Here are some of the most commonly known health concerns that molds cause:
Allergic reactions and sensitivity to susceptible individuals – Molds can irritate the eyes, throat, and skin, and inhaling them can cause wheezing, coughing, and runny nose. Some people can experience life-threatening anaphylactic allergic reaction from ingesting or inhaling mold spores.
A range of respiratory problems – When exposed to molds, people with asthma can experience asthma symptoms like coughing, tightness of the chest, and shortness of breath. The CDC adds that molds can also cause hypersensitivity pneumonitis in sensitive individuals, as well as upper respiratory tract symptoms in otherwise healthy individuals. Children, in particular, are susceptible to developing respiratory illnesses due to exposure to molds.
Fungal infections – People can also develop mycosis and other kinds of fungal infections. Individuals with weakened immune systems are particularly in danger.
Fungal toxicity – Mycotoxicosis can cause both acute and chronic health effects in people who inhale and ingest mold or come into contact with them through the skin. Aside from pulmonary effects and allergies, toxicity from mold exposure can lead to other health problems like those involving the central nervous system and the immune system.
Molds can seriously affect your health. There should be no question about that. It is important that water damage in your property is dealt with immediately to prevent the growth and spread of the fungal spores.
Having worked in the disaster restoration industry for many years, our professionals at Chenal Restoration can help you properly sort out your mold infestation problem in the quickest manner possible. Please call us now at 866-971-5098 to talk to one of our representatives.
Aside from the city of Little Rock, we provide our services to many other communities in Arkansas. Please check our service area page or contact us to learn more.