Odor Removal After Restoration
When disasters like water or fire damage strike, the first thing you should do is contact your local restoration company for help. But what about the odors that remain after restoration is complete? What can you do about this and who do you call for help?
Whether you experienced fire damage or water damage, odors that come with such disasters can linger long after repairs have been made. Smells that remind you of the tragedy that struck your home can make it somewhat uncomfortable to stay there, even if there are no more physical traces of what happened.
Causes of Odors After Disasters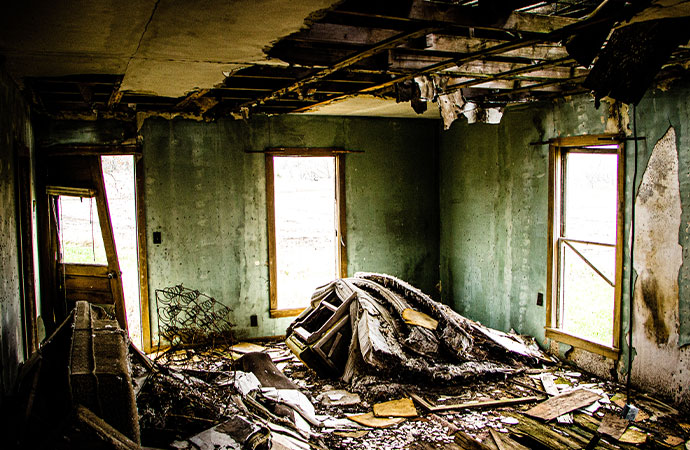 The most common cause of odors that linger when it comes to fires is smoke. The smell of smoke odor can remain even after restoration, making it feel like your home is still damaged or unrepaired. This is when you know you need fire and smoke damage restoration to remove all traces of smoke odor.
For those who experienced flood and water damage, the smell that usually stays in your home after restoration is done is usually due to hidden moisture. When dehumidification is not part of your restoration process, the chances of musty smells permeating through your home is high. Mold growth is also a possibility here, which can lead to the odor and musty smells that you get after water or flood damage.
Removing Odors After Restoration Work
Removing these lingering odors from your home requires extra work from specialists who know where to find the source of the problems and what to do to effectively remove them from your home. These smells can come from under your floorboards, in your air ducts, inside your walls, and even your ceiling. To properly remove odors and clean your home of foul smells, special equipment, methods, and cleaning materials are needed.
To ensure that your home is totally devoid of any traces of the disaster that struck it, you will need to contact a restoration company that can handle complete restoration and odor removal for your home in Little Rock, Hot Springs, Conway & Benton, AK. At Chenal Restoration, we specialize in restoration work and odor removal to get you and your home back to normal.
To contact us, simply dial 866-971-5098. We will be ready to start restoration work and remove any source of odors such as molds, smoke residue, soot, and more.