Fire Safety Tips for Families with Children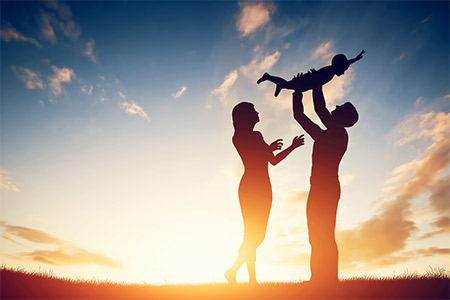 Like any natural disaster, fires can begin anywhere at any time. Fires can occur in office pantries, school cafeterias, and, at times, fires may occur abruptly in forests and mountain sides. It is a fact that fires are a force to be reckoned with when it is not controlled or extinguished. Fires that are not acted upon may lead to:
Property damage.
Serious health issues (Which may range from severe breathing disorders to cardiac arrest.)
First to third degree burns and other fire related injuries.
Death.
Families want to provide a safe and happy environment for them and their children to live in. But the home, however, is an easy place for fires to start. With the damages fire brings, it is the job of the family to equip both themselves and their homes to prevent fires from starting, spreading around their property, and injuring people.
Install and Routinely Check Smoke Alarms
Fires can occur even while you're asleep. Smoke alarms are created to detect smoke and alert the persons who are living in, or are near the area. Smoke alarms are early fire detectors. They give people a significant amount of time to call the firefighters and leave the premises safely. Smoke alarms, however, are still machines; and it is wise to have them routinely checked. Remember, a working smoke alarm saves countless lives.
Keep an Eye on Your Cooking
Unattended cooking is one of the biggest causes of home fires, but keeping an eye on your cooking easily remedies that. However, stoves are not the only culprit of starting kitchen fires. Appliances like microwaves and toasters are also capable of starting fires. When kitchen appliances are not in use, it is best to turn off the gas range and unplug them from their respective sockets.
Routinely Inspect Electrical Wirings
Electrical failure or malfunctions are easy grounds for fire. One small spark may lead to immense consequences. Having them checked regularly will ensure that not a single cord is out of place and is safe from the reaches of curious children.
Keep a Fire Extinguisher at the Ready
As said before, fires can happen anywhere at any given time. But, being prepared will always give you the upper hand. Having fire extinguishers around the house, especially in areas where fires are most likely to start, will quickly and effectively put them out. Fire extinguishers are the first line of defence of the household, before firefighters arrive to completely put out the fire.
Create an Evacuation Plan
When creating an evacuation plan maximize every square inch of the home to create a safe passageway outside. Here are some tips you may implement to ready your home from any fire:
Plan at least 2 escape routes.
Ensure that doors, windows, and keys are visible and readily available.
Keep the planned escape routes clear from any hindrances such as furniture and plants.
Childproofing
Children are also capable of starting fires. To prevent that from happening, parents must do the following:
Keep flammable objects out of their reach (such as candles, lighters and matches.)
Cover the electrical outlets (especially if there is a toddler around.)
Supervise kids while they are using kitchen appliances.
Teach kids about fire prevention.
Practice fire drills at home.
After the Flames
Once the fire is out, however, the job is still not done. Depending on the strength of the flame, the damages caused by the flames may be severe. If so, do not enter the house. For emergency response, contact the professionals and they will easily restore any damages.
Following these simple tips will bring a whole new meaning with playing with fire. In this game of life and death, being prepared before the disaster ensures that you and your family escape the blaze in one piece.
To know more about damages brought by natural disaster, visit Chenal Restoration Contact Us page . Or, if you live near the areas of Hot Springs and Fayetteville Arkansas, please dial: 866-971-5098 to know more.