Fight Home Mold Growth with These Simple Yet Effective Tips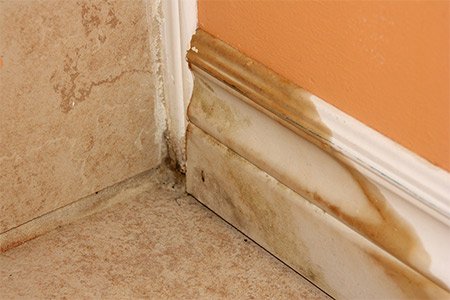 Some property and health damages can spring from tiny organisms that are hidden within the walls, ceilings, or tiles of your spaces and unlike major natural disasters like floods and fires, these microorganisms can come without a sound or a warning.
Molds, though slimy and slow, are potential dangers if they were given the opportunity to manifest within any given area. They grow in dark, humid, and moist places, and can generally eat minerals that can be found in plants, soil, animals, or decaying matter. This organism becomes threatening once you see it spread in different territories of your home.
In order for mold to spread or reproduce, it diffuses its spores through the air. Now, these spores can be harmful to your health, depending on the type of mold, because it is coated with mycotixn all over its surface. Mycotoxin is a type of toxin which is the primary cause of numerous home allergies, breathing problems, and respiratory ailments and diseases.
Once they are able to settle in their preferred condition, these spores will create mold. Although mold does not seem like the type of organism that bares brute strength, molds are indicators of structural weaknesses caused by water damages (e.g. wood rotting and cracked tiles).
If you think that eradicating these parasites is difficult, you may want to think again. Yes, it is true that uncontrollable molds can be intimidating to look at, but you have the capability and the means to prevent that situation from ever happening. Here are a few simple tips you can do to keep that nasty mold at bay.
Remove them While You Still Can
Molds become life-threatening once they have gathered in number. If you see even a tiny speck of mold in any surface of your building, remove it immediately by scraping or scrubbing.
Avoid Too Much Moisture
Mold cannot grow without moisture. Keeping your water prone areas (e.g. kitchen, bathroom, and laundry room) clean and dry after each use will prevent mold from ever appearing on their surfaces. External places of your home like your gutters and downpours should also be put into consideration.
Air Flow
Keeping the air flowing in your building will improve your area's ventilation. By doing so, the hard-to-reach areas that have been affected by moisture, is given the opportunity to dry.
Inspect and Repair
Appliances, equipment, and installations that involve the passage or harboring of water should routinely be inspected. A minor crack or leak will lead to immediate mold infestation, putting you and your home at risk. If damage has been found, have it repaired as soon as possible to avoid unwanted situations.
Check EVERY Room
This also includes your basement and attic. Although these rooms are not being occupied like the others, these areas become perfect places for molds to grow. Having them protected through insulation or encapsulation will help reduce the occurrence of mold growth.
If the situation has already become impossible to be removed by yourself, call in the professionals to have the mold remediated.
At Chenal Restoration, we offer the best mold remediation service in the surrounding areas of Little Rock, Hot Springs and Fayetteville, Arkansas.
We know how to deal with all sorts of damages caused by fire and water. We also restore any damaged content caused by such disasters, returning valuable and meaningful items back to their pre-damaged form!
Call us at: 866-971-5098 or visit our contact page here to know more! Our operators are at your service 24/7!