Benefits of Contents Restoration Services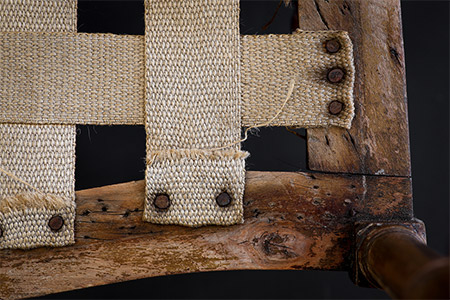 Recovering from a disaster like a fire or a flood can be a difficult ordeal. Apart from repairing any structural damage caused by the incident, you will need to painstakingly piece together all your ruined possessions as well. This is where the services of a contents restoration team can help. They provide invaluable assistance in the retrieval, restoration and return of all your valuables.
Of course, not every item can be saved by a restoration service, especially if it was severely burned or exposed to extreme conditions. However, with today's modern restoration techniques, there are many items that can be still salvage even though would normally be considered unrecoverable under normal circumstances.
Save on Costs: Restoration vs. Replacement
Compared to replacing everything that was lost during the disaster, getting your items restored is certainly a much lighter burden on your wallet. This is especially true if these items are of high value and would cost you a bundle to replace. Instead of paying for the full cost of getting a new television or sofa, you can have your insurance pay a fraction of the cost to pay for the restoration process, and then have it returned to you after a couple of days. This type of service becomes especially invaluable if you want to salvage something that has high sentimental value for you.
Professional Cleaning and Restoration Done Right
Trying to salvage your possessions on your own is an ultimately futile effort. Simple cleaning efforts won't remove persistent stains like those caused by soot or smoke damage. In cases such as these, it's best to leave it to the experts. Skilled restoration technicians employ various techniques that can effectively clean and restore your items, depending on the type of damage that they have sustained, as well as the item's composition.
Data and Machine Recovery
Every home and office space makes use of sensitive electronic devices that can easily be compromised by fire or water damage. It makes these items especially difficult to salvage. Fortunately, contents restoration make use of careful cleaning techniques like air sprays and specialized cleaning units to recover your items. In an ever growing digital age, this kind of service can become essential for many home and office owners.
Efficient Inventory Management
The post-disaster setting is usually a scene of disarray and unaccounted for items. It's especially difficult to keep track of everything when the entire area becomes a danger zone for human beings. Contents restoration can help an inventory of everything found on the scene and properly tag them for retrieval and salvage. Once the restoration process is complete, these items are properly accounted for and can be returned to their rightful place. This is usually an automated process, so cataloging is quite simple and everything can easily be tracked.
Chenal Restoration is the premier brand when it comes to contents restoration service in Little Rock, AR. You won't find a more reliable company that can assist you in recovering your damaged possessions after a disaster. Learn more about our various restoration services by calling our number at 866-971-5098 or by leaving us an inquiry on our Contact Us page.