Wildfire Damage Restoration Service in Little Rock, Hot Springs, Conway & Benton, AR
Homeowners living in Arkansas are concerned more than ever about the impact of wildfire damage on their home and business property. If you think for a second that wildfire can cause almost no harm to your property then think again. Wildfire can cause by many reasons but the main reason is the drastic change in the climate especially during the hot dry summer. 
A single wildfire incident can cost thousands of dollars of damage to households and businesses from burning property to lingering contamination. That is why we are here to help you go past the difficult time through our well-experienced, high-tech restoration service.
Chenal restoration is one of the best-certified restoration companies in Arkansas that is experienced in providing effective restoration services after an unfortunate incident caused by a wildfire. Please give us a call at 866-971-5098 and our friendly customer care service will immediately dispatch a group of fire restoration experts to your home and business property.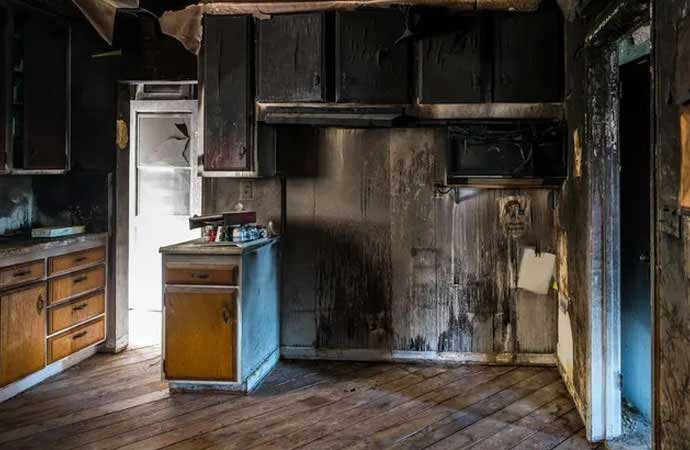 Types of Wildfire Smoke & Flame Damage
Fabric damage: such as carpets, rugs, clothes, upholstery may become discolored.
Wall damage: due to heat transfers. Concrete walls can crack because of dehydration, or prolonged heat exposure.
Window damage: such as becoming discolored or warp.
Garden damage: Plants and soil may become harmed or contaminated by smoke.
Roof damage: may become damaged by burning embers drifting from nearby flames.
Furniture Damage: Woods can easily catch fire within a matter of minutes and cause havoc
Services We Offer
Fire damage inspection
Immediate boarding-up (for security and to prevent further damage from the elements)
Smoke, soot, odor removal
Fire Damaged floor cleaning and repair
Content restoration
Water damaged restoration.
Water extraction
Mold and mildew remediation and many more.
Why Choose Chenal Restoration?
When you face any sort of fire damages especially caused by wildlife fire then Chenal Restoration is your trusted restoration agent in Little Rock, Hot Springs, Conway, Benton, Cabot, Mayflower, and all other service areas in Arkansas. All you have to do is give us a call at 866-971-5098 and we will send our 24/7 fire restoration agents to your home and business property immediately.