How Do Attic Water Damage Occur in Little Rock, Hot Springs, Conway & Benton, Arkansas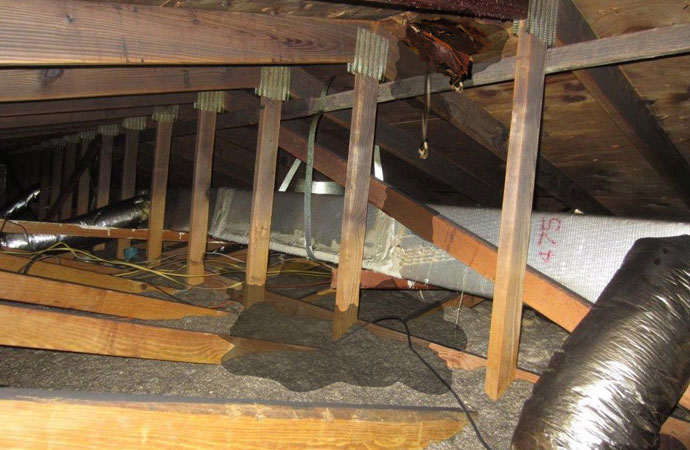 Plenty of the times Attic Damage gets undermined by many homeowners in Arkansas but this particular problem is very common. Ice Dams and Condensation are two attributes of winter weather phenomena, especially in cold, snowy climates. Even during the hot summertime, you may find a lot of attic water damage issues.
Leaky Roofs can cause loss to the attic, as well as the fixtures and personal items. In terms of wet insulation, electrical shorts, and content damage, and also ceilings, walls, and flooring inside the home can suffer extensive damage, as well.
Our company provides the best solutions for your attic damages and our experts know the best way to do it. If you are living in Little Rock, Hot Springs, Conway, Benton, Mayflower, and many more areas covering Arkansas then please give us a call at 866-971-5098 and get in touch with our friendly customer care service.
How to Prevent Attic Damage
Insulate the Attic with Proper Insulation
Use Dehumidifier - to control moisture and humidity in the house
Install Ventilation Vents - to cool warm or hot attic air throughout the seasons
Seal Cracks, Holes and Openings in the Ceiling - that allow vapor to move up into the attic and cause condensation
Loss of Contents
You may find issues such as roof leaks which will result in content damages. There will be belongings stored in attics related to water damage from condensation, roof leaks, and mold. Our company has the ability to restore your belongings caused by the water damage instead of replacing them. This saves you money.
Roof Leaks
Roof leaks are caused by a combination of multiple aspects such as storm damage, poor maintenance, and poor construction. When the roof fails to stop water from coming into the home, attic water damage is likely to take place.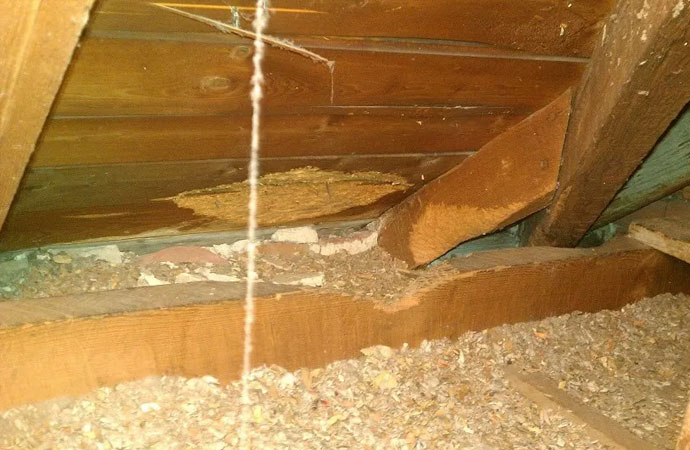 Let Us Handle Your Attic Damage
Attic Damages are common, you need a restoration company to provide you solutions and give you long term assurance. We have been dealing with a lot of attic water damage cases for many years. We have a group of technicians who have expertise in this particular set of skills. All you have to do is give us a call today 866-971-5098 .